Philip Lee retains four trainees as newly-qualified solicitors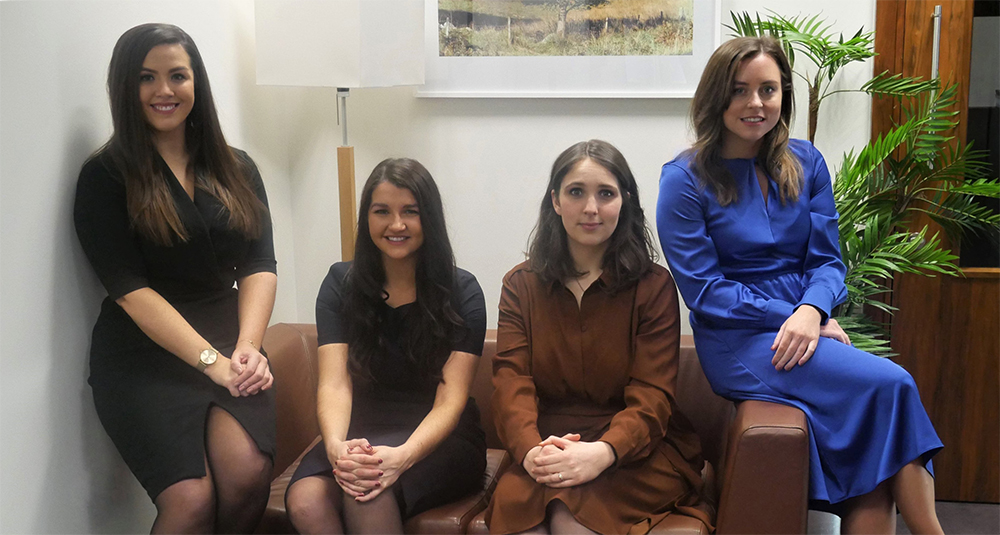 Dublin-based Philip Lee has retained four women as solicitors following the completion of their traineeships with the firm.
Megan Gilroy, Rachel McCausland, Margaret O'Leary and Rebecca Clabby started training with the firm in 2016.
Nicola McKenna, HR manager at Philip Lee, told Irish Legal News: "We are delighted that four of our trainees are remaining with the firm as newly-qualified solicitors, reflecting the firm's continued growth and our commitment to investing in young talent.
"All four women began their traineeships in 2016 and have qualified into the areas of dispute resolution, corporate transactions and environment and planning law.
"We wish them every success as they begin the next chapter of their careers."