Philip Lee achieves top accreditation for cycle-friendliness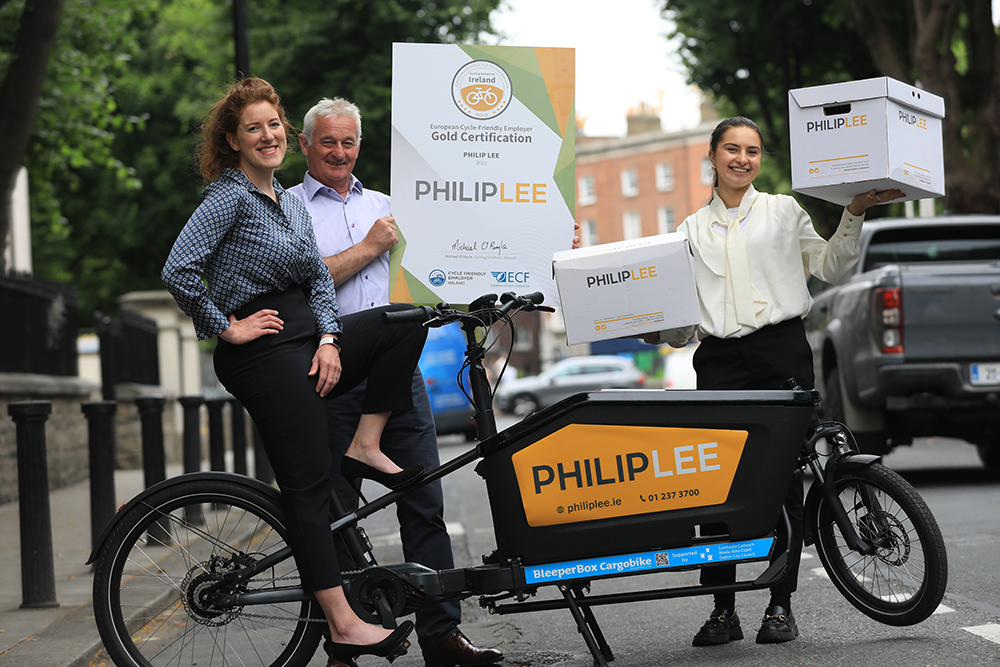 Philip Lee has become the first Irish law firm to achieve accreditation as a cycle-friendly employer.
The firm has been awarded gold — the highest of three possible grades — under the EU-wide programme established in 2017 by the European Cyclists' Federation to encourage more people to cycle to work across the EU.
Philip Lee, chairman of the firm, said: "Becoming a cycle-friendly employer was a natural step for us. We have always been enthusiastic supporters of cycling.
"Firstly, from an environmental point of view, it is a great zero carbon way to commute. Cycling also has real, measurable health and de-stressing benefits. It is an efficient, low cost way to travel — plus it can be great fun! We have hosted charity cycle days for clients and colleagues with great success.
"We are delighted to have made the gold grade in becoming a cycle-friendly employer."
Employees at Philip Lee are encouraged to choose cycling over car travel for professional appointments. Earlier this year, the firm signed up for Dublin City Council's electric cargo bike pilot scheme. On-site bike mechanic services and bike demo days will be made available to employees to improve employee bike education and encourage cycling uptake.
Michael O'Boyle, CEO of Cycling Solutions Ireland, said: "We are delighted that the team at Philip Lee has achieved gold CFE accreditation. Gaining gold accreditation is no mean feat and is a testament to Philip Lee's commitment to its employee experience and decarbonisation goals. Congratulations to all involved."