NI: Patrick Corrigan: We can do better than returning to 'normality' after coronavirus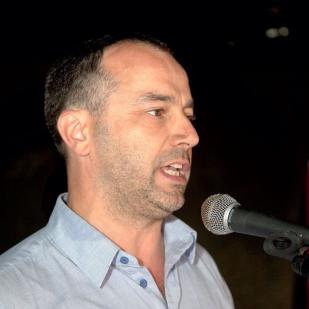 Patrick Corrigan, Northern Ireland programme director at Amnesty International, argues against a return to "business as usual" after the coronavirus pandemic is over.
Amid the rising death toll, the dangers faced by our front line workers and the wider dislocation for a society dealing with COVID-19, it can be hard to see glimmers of light. But reasons for hope are everywhere.
We need to build on them if we want a better Northern Ireland on the other side of this crisis.
Let's look at a few. There are no rough sleepers on the streets of Belfast for the first time I can remember. Evictions from social housing have been stopped. Those who've temporarily lost their jobs or sources of income are being supported by the Exchequer in an unprecedented intervention to help those otherwise facing a collapse of their household budgets.
Funding is finally being prioritised to the NHS to help it cope with patient demand. This is no time to ration healthcare.
In other words government - from Westminster to Stormont - is taking some positive steps to vindicate people's right to health, right to housing and right to a social security net.
By no means have ministers got everything right. The death toll in the UK relative to some other countries and the ongoing failure to deliver adequate PPE and testing make that painfully clear.
But where they have got it right, it's because they have put human rights at the heart of key decisions.
Ministers have popular support for doing this; there's no question about that. The weekly doorstep clap for NHS staff and other care workers is a sign of how much we all value their work. And it's clear we want the applause to be followed by a guarantee of PPE and all the other resources needed to help those on the front line see us through these terrible times.
That sense of social solidarity begs the question: if we can pull together in a time of crisis, why can't we do it afterwards too? Does anyone really want the homeless evicted back onto the streets when the COVID-19 crisis is over? Who wants our nurses forced back to the picket line for decent pay and conditions once they've finished saving us from the virus?
This is not about returning to normality. We must do better than that. And we can.
The public health emergency - and the unprecedented measures it has demanded in response - has jolted us out of a "business as usual", which has been failing too many.
After the crisis the Government, in Belfast and in London, will face big decisions to get the country back on its feet. But if that means they serve up more austerity and more inequality, then we will have learned nothing from this period.
When our backs have been against the wall we have found out what's fundamentally important and who are the truly essential workers. We have rediscovered that health is more valuable than wealth and care workers more crucial than bond traders.
Yet more than half of all care workers in Northern Ireland get less than the living wage. These are the very people we ask to look after our parents and grandparents in their final years.
Right now it is also one of the most dangerous jobs, with too many care home staff working without adequate PPE. But, at any time, it is unquestionably one of the most important jobs in our society, yet one of the least valued financially. That must change.
We have also discovered that what was previously impossible is now not only do-able, but a Government priority. People sleeping on the streets was just a sad fact of life; one of those inevitabilities of modern life.
Turns out we can supply homes for the homeless after all. Did the change in policy come because Government started caring more about rough sleepers?
Or because policymakers realised people sleeping on the streets - without regular access to soap, water and nutrition - might become "super-spreaders"?
Maybe it does not matter that much why Government acted. The point is it did. And Communities Minister Deirdre Hargey and colleagues in the Housing Executive deserve great credit for proving what can be done.
In doing so they showed that it was possible all along. With enough political will we can solve homelessness - also known as upholding the human right to housing.
Neighbour to neighbour and through community groups and charities we are looking out for the most vulnerable in our midst. From shopping for those self-isolating, to home-sewing medical masks and aprons for our front line workers, people have responded magnificently.
Similarly, with a commitment to put the most vulnerable and marginalised at the heart of Government decision-making we can build a society after this immediate crisis is over of which we can all be proud.
There is already a road map for how we can get there. Human rights represent democratically agreed rules about how we can live together, equally, fairly and with dignity. Nowhere needs this more than Northern Ireland, where too often we specialise in "zero sum" politics - one side wins, so another side loses.
In reality when that game is played we are all losers. As we are currently learning: when one of us is at risk, we are all at risk.
A framework, such as a Bill of Rights, could be the solution. Work is already under way on this at the Assembly following January's New Decade, New Approach deal. If agreed the Bill of Rights, originally proposed in the 1998 Agreement but never implemented, could help ministers ensure big decisions are underpinned by human rights and strike a balance between individual and community interests.
And we as citizens would have a way of challenging decisions which fail the sniff test for good governance in a shared society.
Such a human rights-based approach to government can help us forge a better, shared Northern Ireland and build upon the strong bonds of social solidarity so evident in our current crisis.
When we finally emerge from the curse of coronavirus - and we will - what a legacy that would be.
Patrick Corrigan is Northern Ireland programme director at Amnesty International. This article first appeared in the Belfast Telegraph.