Over 200 take part in Northern Ireland's Legal Walk/Run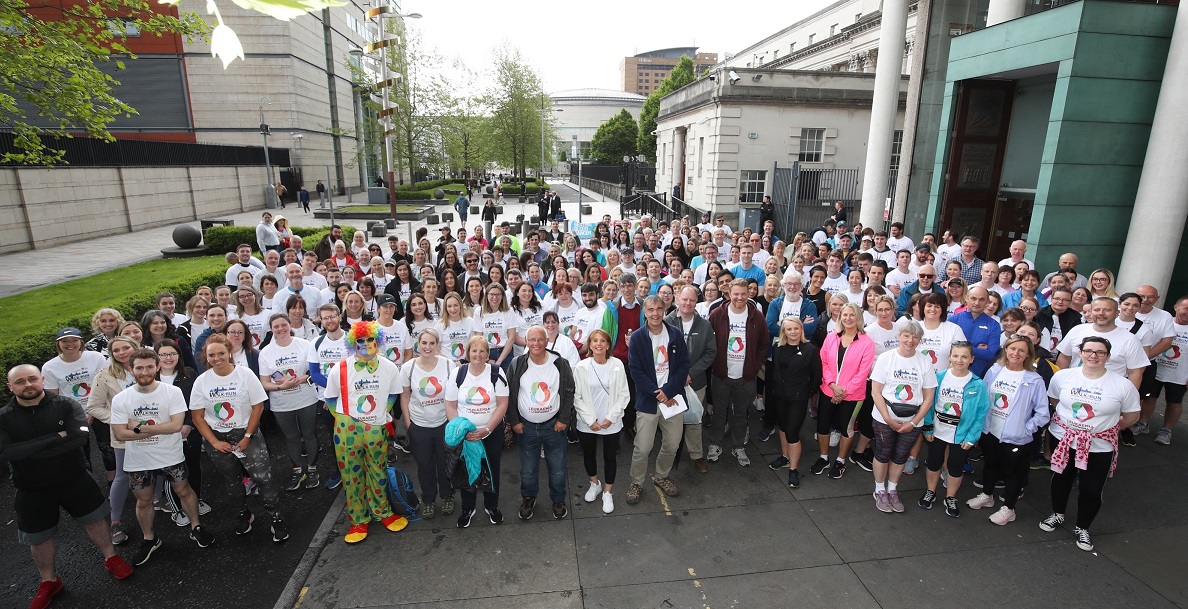 Over 200 members of the legal profession in Northern Ireland joined colleagues for the return of the Legal Walk/Run through Belfast city centre in aid of Leukaemia & Lymphoma NI.
Despite heavy rain, participants from all parts of the legal profession including solicitors, barristers, judges and support staff took part in the first Legal Walk/Run since the start of the pandemic, setting off from outside the High Court in Belfast for the five-kilometre journey to the Titanic Centre and back again.
The event raised money for Leukaemia & Lymphoma NI, the only charity in Northern Ireland dedicated to blood cancer research where all funds raised stay in Northern Ireland to support clinicians, scientists and students researching these diseases.
Brigid Napier, president of the Law Society of Northern Ireland, said: "I am delighted that in our centenary year that so many members of the legal profession took part in the return of Legal Walk/Run in support of the Society's chosen charity of the year, Leukaemia & Lymphoma NI."
"I would like to take this opportunity to thank everyone who participated, offered support, ran, or walked despite the bad weather and for making this event such a resounding success."
Richard Buchanan, chair of Leukaemia and Lymphoma NI, said: "As a local charity, we are so grateful for the Law Society's support in this, their centenary year. Fundraising is challenging at present, but the money raised from the Legal Walk/Run makes a huge difference in helping us to keep the research going.
"Thank you to all who took part, from LLNI and from the scientists – research is improving quality of life and helping more people survive blood cancer than ever before."