NI: Over 100 new apprentice solicitors welcomed by Law Society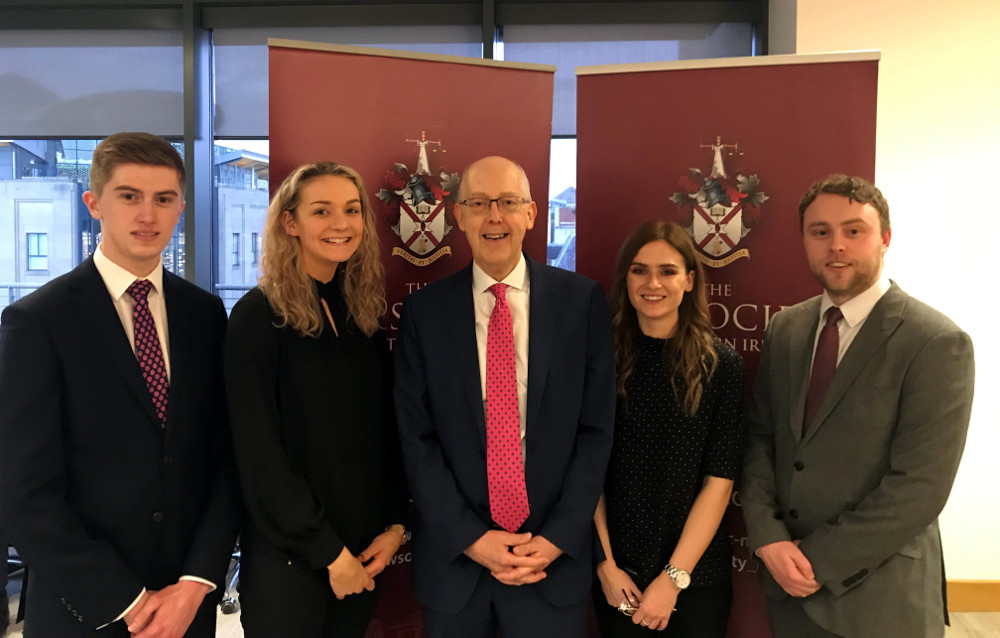 Over 100 new apprentice solicitors have been welcomed by the Law Society of Northern Ireland this week.
The apprentices were joined at Law Society House by president Rowan White, the registrar of solicitors David A. Lavery CB, and members of the Society's senior member team.
Over the course of 2020, the Law Society will provide modular training to the new apprentices in addition to training courses on subject matters including library and research skills, regulation, communications and client complaints.
The modular training will provide the apprentices with greater knowledge of the work, role and influence of the Society and increase their understanding of the importance of the regulations which govern how solicitors operate.
The course will also emphasise the importance of professionalism throughout apprentice training and into their solicitor careers.
Mr White said: "I am delighted to welcome our new apprentice solicitors to the Law Society of Northern Ireland and I wish them every success in their training in 2020."