Our Legal Heritage: 100 years since the 1922 Irish Free State Constitution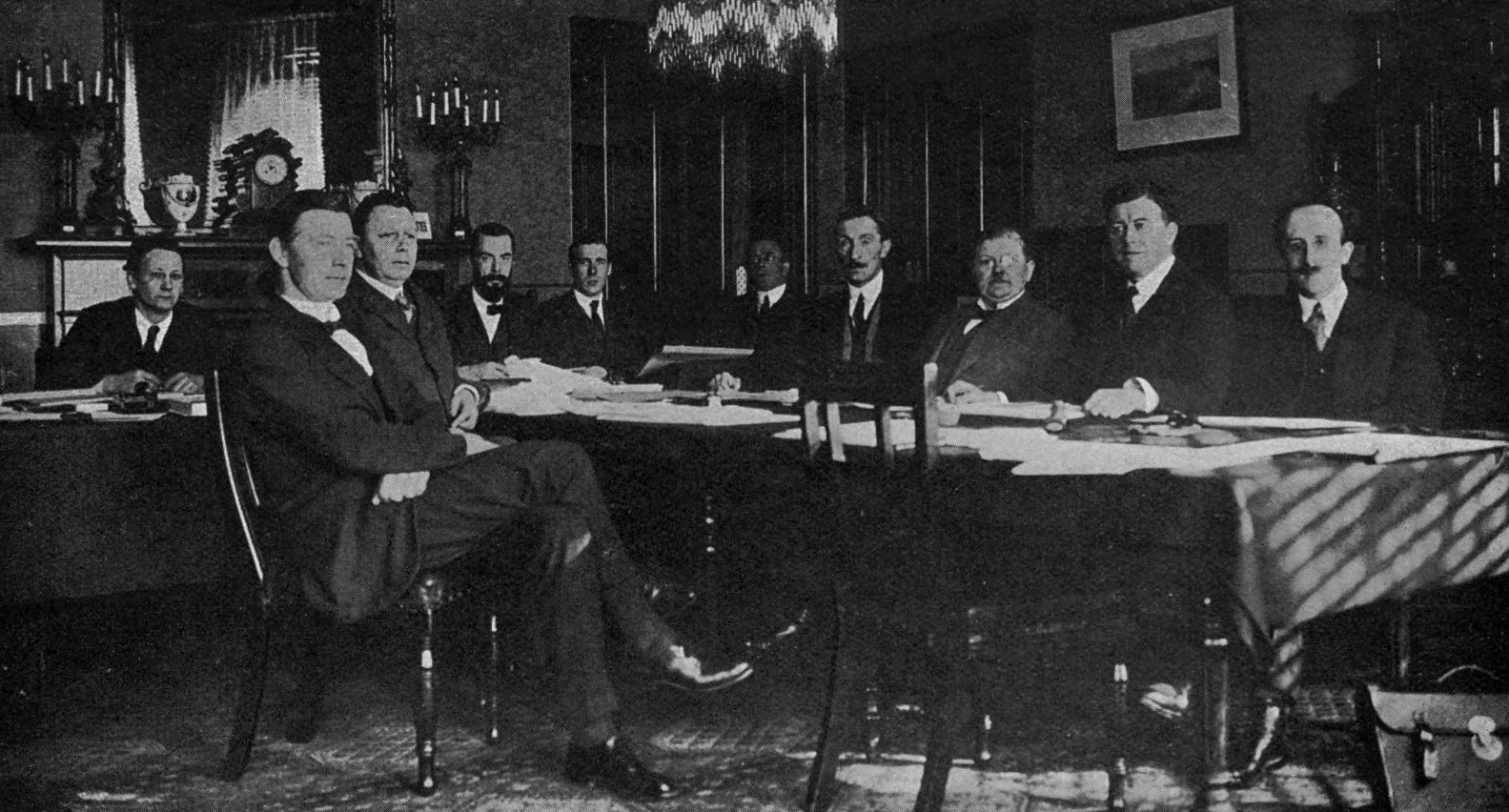 The Constitution of the Irish Free State was adopted by Act of Dáil Éireann 100 years ago yesterday. The 1922 Constitution officially came into effect just over a month later in early December after receiving royal assent.
It was Ireland's first Constitution and contained 83 Articles. It was largely based on the terms of the Anglo Irish Treaty of 1921.
However, chair of the Constitution Committee, Michael Collins, emphasised that the key task of the drafting committee was to create "a free democratic Constitution" rather than focusing on the Treaty.
Collins only attended two meetings of the Constitution Committee because of his many commitments at the time. Yet, he still had an impact. Antoinette Doran from the National Archives wrote that "his directions to the Committee determined the course of their work".
Contents
Establishing the principle of separation of powers between the legislature, the executive and the judiciary was a fundamental element of the 1922 Constitution.
From a legal perspective, the text discarded the complicated two-courts system which had been in place since 1920. That system included the ordinary courts but also the Dáil courts.
The Courts of Justice Act 1924 officially set up the new courts system, including the High Court and Supreme Court explicitly mentioned in the 1922 Constitution. The 1924 Act also established the District Court and Circuit Court we have today.
The end
The 1922 Constitution was amended several times over the subsequent 15 years to a point at which it dismantled the 1921 Treaty on which it was based. Removing references to the Crown, abolishing the office of Governor General and scrapping the oath of allegiance were among some of the most significant amendments.
These significant changes spurred on a different 50-Article Constitution in 1937 called Bunreacht na hÉireann which was a decisive break away from British rule and repealed the previous 1922 Constitution.
All things considered, the 1922 Constitution played a significant role in laying the foundations of the courts system which still operates in Ireland today.
Commemoration
If you are interested in learning more about the 1922 Constitution, a free event coordinated by the National Archives and the Courts Service was live-streamed yesterday evening to celebrate the centenary of the Act of the Dáil. You can watch a recording on the Courts Service YouTube channel.
Additionally, the '1922 Constitution Centenary Conference' organised by Dr Laura Cahillane and Dr Donal Coffey will be held in the Shelbourne Hotel on December 5th, tickets for which can be purchased on Eventbrite.