Online seminar to explore legal and policy issues of CETA ratification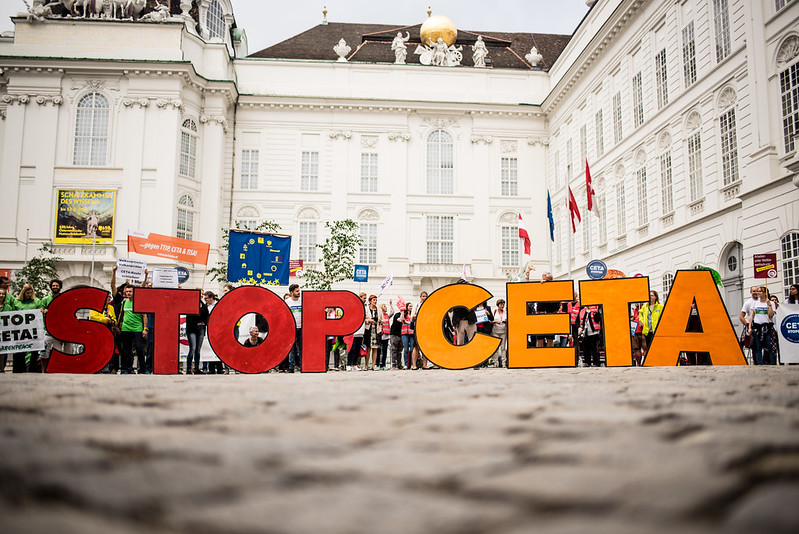 Experts in international trade and investment, EU external relations and Irish constitutional law will examine the legal and policy issues at stake in Ireland's ratification of the controversial CETA trade deal at an event later this month.
The online seminar hosted by Maynooth University Department of Law will hear from Professor Elaine Fahey of the Institute for the Study of European Law (ISEL) at City Law School in London; Dr Mona Pinchis-Paulsen of LSE; and Dr Conor Casey of the European University Institute at Maynooth.
Senior politicians have challenged the constitutionality of ratifying the Canada-EU Comprehensive Economic and Trade Agreement (CETA) and a government TD has asked the High Court to say whether a referendum is required. Two Oireachtas committees are due to examine the substance of the agreement and its potential financial implications.
In conversation with academics from Maynooth University, the seminar speakers will explore:
What is the role of investment protection in trade agreements? How is CETA, and the new Investment Court System, different from existing investment treaties? Do these changes adequately address criticisms of older treaties?

What are the powers of European Union institutions and EU member states over trade and investment agreements? Why does CETA need to be ratified by Ireland and other EU member states? What has the European Court of Justice actually said in its judgments on CETA and other recent trade and investment agreements?

How do the Irish courts review the constitutionality of international treaties? What are the specific constitutional questions being raised in relation to CETA? Is CETA's Investor Court System constitutional?
The seminar is now open for registrations via Zoom. More information is available from Dr Oisin Suttle on oisin.suttle@mu.ie.
Photo credit: GLOBAL 2000, CC BY-ND 2.0