Senior EU lawyers welcomed to Dublin for major conference on Brexit and commercial law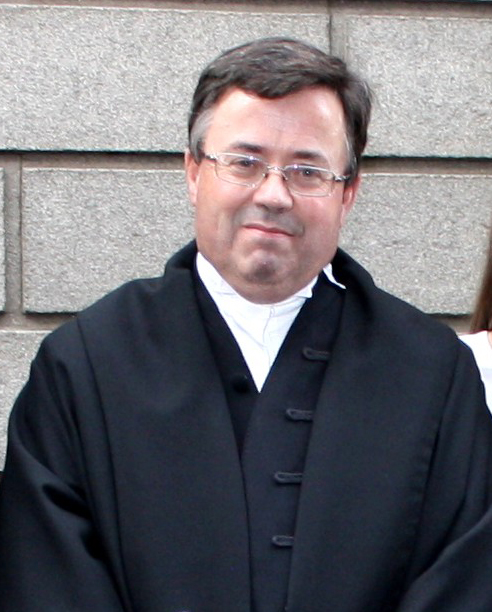 Senior lawyers from across Europe have been welcomed to Dublin today to address the EU Bar Association's (EUBA) annual conference.
The EU Bar Association is a specialist bar association for Irish barristers who practise in the area of EU law.
Delegates at the conference will discuss the impact of Brexit on the legal sector in Ireland and across the EU, with a particular focus on commercial dispute resolution and the protection of the common law in the post-Brexit European Union.
Advocate-General Gerard Hogan, who was appointed to the Court of Justice of the European Union (CJEU) last October, will deliver an address this afternoon.
He will outline the importance of the protection of the common law in the post-Brexit EU, the need for continued dialogue between the Irish courts system and the CJEU through the preliminary reference procedure, and the extent to which the jurisprudence of the Court of Justice has already influenced the common law as applied in Ireland.
Other international speakers at the conference include Ulrike Willoughby, presiding judge of the Chamber for International Commercial Disputes in Frankfurt; lawyers Jacques Bouyssou and Emilie Vasseur; and Duco Oranje, president of Commercial Court of Appeal in the Netherlands.
Irish contributors include Attorney General Séamus Woulfe SC, who will speak on the Commercial Court in Ireland, as well as Micheál P O'Higgins SC, chairman of the Council of The Bar of Ireland; Ms Justice Caroline Costello; and Paul McGarry SC, chairman of the EU Bar Association.
The conference comes just months after the Irish Government formally backed a joint initiative of The Bar of Ireland, the Law Society and the wider legal community in promoting Ireland as a post-Brexit centre for international legal services.
Speaking ahead of the conference, Mr O'Higgins said: "The Bar of Ireland is delighted to support this EU Bar Association conference and the opportunity it provides to discuss with our colleagues in the wider legal community the many significant issues that arise for the legal sector post-Brexit."
Mr McGarry added: "The Council of The Bar of Ireland is committed to supporting the Government and the sector in responding to the challenges and opportunities that lie ahead as the impact of Brexit plays out on interactions between sector participants in Ireland, the UK and across the European Union.
"Today's event is unique in that it will be the first comparative presentation of the various justice system initiatives underway in Europe in preparedness for Brexit."
Advocate-General Gerard Hogan said: "While we are all intellectually prepared for Brexit – if and in whatever form it may occur – the impact for the Irish legal system over the long term is likely to be considerable, if yet unpredictable.
"The UK was one of the key players in shaping EU law and, as might be expected, led the way in accommodating the common law to the requirements of EU law and, conversely, helped the civilian Member States to understand the separate thinking of the common law method. All that will change after Brexit."