Number of complaints to data protection watchdog up 75 per cent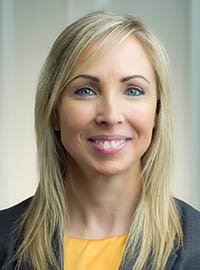 The number of complaints to the Data Protection Commission rose by 75 per cent last year, according to the watchdog's annual report.
A total of 7,215 complaints were received in the first full calendar year since the introduction of the EU General Data Protection Regulation (GDPR), up from 4,113 in 2018.
The vast majority (95 per cent) of complaints were dealt with under GDPR and the remaining 311 were dealt with under the Data Protection Acts 1988 and 2003.
The watchdog's annual report for 2019 states that 5,496 complaints were concluded in 2019 and the DPC had 2,582 complaints on hand at the end of the year.
Commissioner Helen Dixon said: "2019 has been the first full calendar year of the GDPR. There have been many positive changes, including organisations across Ireland appointing Data Protection Officers who can assist the public in exercising their data protection rights and also an increased awareness on the part of individuals and organisations alike as to the importance of protecting personal data.
"At the Data Protection Commission, we have been busy during 2019 issuing guidance to organisations, resolving individuals' complaints, progressing larger-scale investigations, reviewing data breaches, exercising our corrective powers, cooperating with our EU and global counterparts and engaging in litigation to ensure a definitive approach to the application of the law in certain areas."
Ms Dixon added: "Much more remains to be done in terms of both guiding on proportionate and correct application of this principles-based law and enforcing the law as appropriate.
"But a good start is half the battle and the DPC is pleased at the foundations that have been laid in 2019. We are already expanding our team of 140 to meet the demands of 2020 and beyond."