Northern Ireland parties set out justice priorities at Law Society event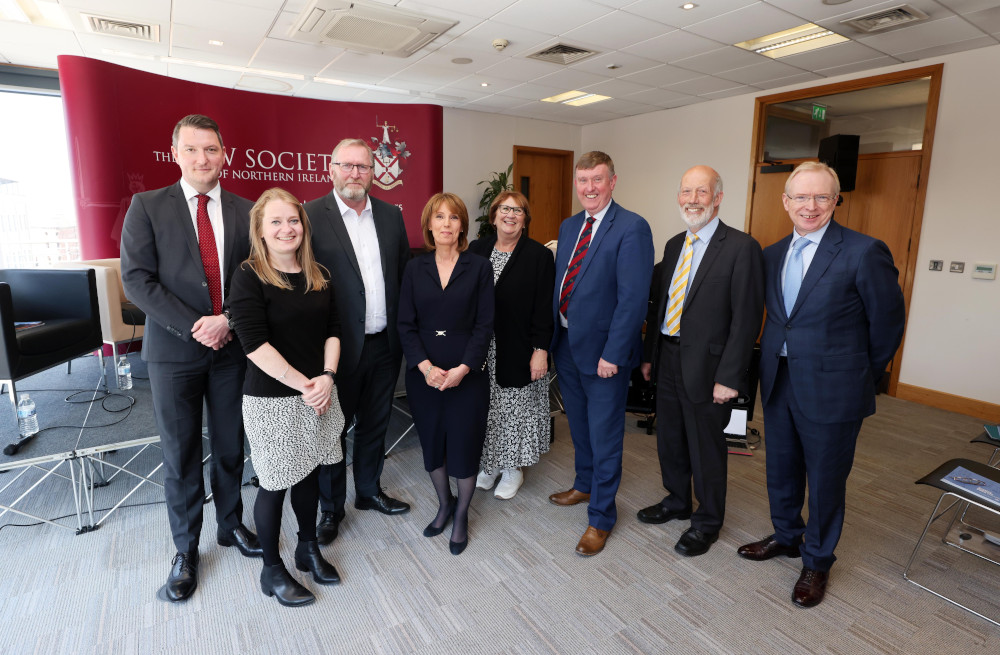 Representatives from Northern Ireland's six largest political parties outlined their justice priorities at a pre-election event hosted by the Law Society of Northern Ireland yesterday.
The panel discussion, chaired by broadcaster Mark Carutthers, included former justice minister David Ford from the Alliance Party, John Finucane MP from Sinn Féin, Mervyn Storey from the DUP, as well as SDLP candidate Dolores Kelly, UUP leader Doug Beattie and Green candidate Rachel Woods.
Brigid Napier, president of the Law Society, said: "The Law Society's Justice Agenda was launched to outline the priorities for rebuilding our justice system which, like so many areas of life, is still recovering from the pandemic. The unprecedented cost of living crisis is continuing to escalate; thus, it is more important than ever that those in power protect our most vulnerable by ensuring they have Access to Justice.
"The Law Society remains committed to working constructively with the incoming Executive and the next Justice Minister to ensure we have a system that is fit for purpose. Access to Justice must be at the centre of the next Programme for Government and the aim must be to deliver the Justice system that the people of Northern Ireland deserve."