Northern Ireland deals roundup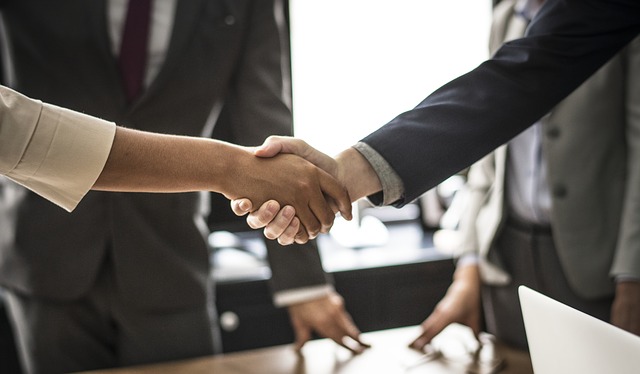 ---
Sonraí Analytics secures investment from NY venture firm Eckuity
Sonraí Analytics, a Belfast-based medtech firm, has secured funding from New York venture firm Eckuity.
Arthur Cox advised Sonraí on the transaction, which follows an earlier £2.175 million 'seed plus' funding round.
Sonraí Analytics employs AI data discovery to accelerate biomarker discovery, development and deployment for biotech and pharma organisations.
The Sonraí platform applies AI and deep learning to unlock critical information contained in big data to enable biotech and pharma organisations to collaborate, filter and transform datasets in real time. This helps to speed-up and strengthen their pipeline, enhance their IP, and get their products to market faster.
The Arthur Cox team that advised on the deal, drawn from the corporate and commercial department, included Lynsey Mallon, Richard Armstrong and Lois Arbuthnot.
IT company Xperience secures investment from Bowmark Capital
Xperience, a provider of IT services specialising in digital transformation, has secured an investment by mid-market private-equity firm Bowmark Capital.
Davidson McDonnell (DMcD) acted for the owners of Xperience on the transaction, which is subject to regulatory approval. Carson McDowell acted for Bowmark.
Xperience operates from offices in Lisburn, Peterborough, Bury St Edmunds, St Neots and Glasgow and has completed two recent acquisitions of complementary IT businesses.
The investment will help accelerate Xperience's organic and acquisition growth across its services of digital transformation, cloud services and cyber security.
The DMcD corporate team was led by director Vicky Dummigan, supported by senior solicitor Chris Bullock and solicitor Louise McCaffrey.
The Carson McDowell advising Bowmark was led by Neasa Quigley, Hilary Griffith and Paul McGuickin.
Uform secures investment from Cardinal Ireland Partners
Uform, a Northern Ireland manufacturer and distributor of kitchen doors and accessories, has secured an investment by Cardinal Ireland Partners, an Irish private equity growth fund managed by Cardinal Capital Group.
Tughans advised Uform on the transaction, which will be used to scale the business and bolster itss expertise, capability and capacity in paint-to-order products, providing customers with a wider selection of colours and finishes.
Cardinal's investment will also be used to increase capacity at Uform's sister company in Donegal, Andoras, which makes made-to-order artisan kitchen furniture under the 'Novelle by Aisling' brand.
The Tughans team was led by corporate partner Paul O'Brien with support from partner John McGuckian, director Ben Sims and associate director Aimee Craig in the corporate team, partner Douglas Anderson and director Sarah Sharkey in the banking and finance team, employment partner Patricia Rooney, commercial director Paul Eastwood and real estate associate James Mulligan.
Mr O'Brien said: "We are delighted to have had the opportunity to advise the shareholders of Uform on the investment by Cardinal Capital Group, which also marks the first significant exit for BGF in Northern Ireland.
"Uform is a fantastic business with an exceptional management team, demonstrated by the new investment by Cardinal Ireland Partners and the re-investment and continued support of BGF."
Consulting firm Fscom secures investment from Bridgepoint
Specialist consulting firm Fscom has secured a significant investment from alternative asset fund management group Bridgepoint.
Davidson McDonnell (DMcD) acted for the shareholders of Fscom, while Taylor Wessing advised Bridgepoint.
Headquartered in Belfast with offices in London and Dublin, Fscom is one of the UK and Ireland's premier governance, risk, and compliance consulting firms.
The investment will enable fscom to double in size over the next three years by expanding into new markets and services and growing the team.
Bridgepoint has over €37 billion of assets under management in the middle and lower mid-cap markets across six sectors, including financial services and business services.
The Davidson McDonnell team was led by Raymond Duddy, with support from senior solicitor Christopher Bullock and solicitor Sally Flaherty.
The Taylor Wessing team advising Bridgepoint was led by Jonny Bethell and Emma Danks.
MOF Technologies secures investment from Barclays and Clean Growth Fund
Carson McDowell's corporate team have advised Belfast-based and Queen's University Belfast spinout MOF Technologies in a £4.4 million (€5 million) funding round to help the company further develop its technology and scale its operations in Belfast.
The team was led by Hilary Griffith, partner and assisted by Kathryn Laverty, associate, and Aimee Donaldson, solicitor.