Northern Ireland deals roundup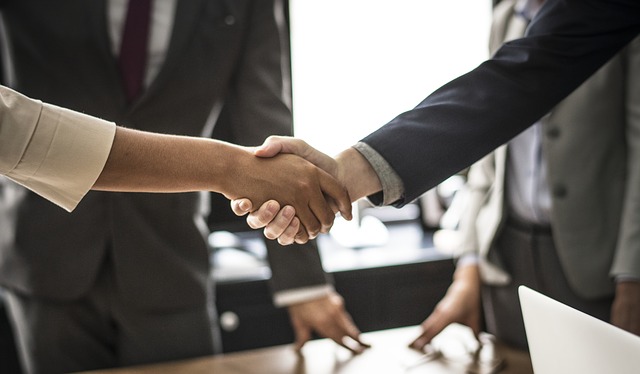 ---
Tughans advises US-based McLanahan Corporation on acquisition of UK-based CMB International
Tughans has advised Pennsylvania-based McLanahan Corporation on its acquisition of Leicestershire company CMB International Limited.
The McLanahan Corporation is a global provider of process solutions for a variety of industries including mineral processing, aggregate processing, agricultural and many others, while CMB is a manufacturer of crushers, horizontal screens, inclined screens, feeders and conveyors.
CMB's line of cone crushers will also be used as part of Anaconda Equipment's line of mobile crushers as they continue to grow their product offering. McLanahan acquired a majority stake in Anaconda in 2019.
Tughans' cross-border M&A team was led by corporate director Ben Sims and corporate partner John McGuckian, with support from corporate associate Tiarnan McKenna, employment associate director David Hession, commercial associate Aoife Quinn, and real estate associate Abigail Cairnduff.
Cory Jenson, EVP for sales and business development at McLanahan, said: "The Tughans M&A team were the perfect partners for this cross-border acquisition. Their professionalism and industry sector knowledge was instrumental in completing this transaction seamlessly and prior to key industry exhibition, Hillhead 2022."
Mr McGuckian added: "It was an absolute pleasure advising McLanahan Corporation as they continue to expand their business internationally. Ben Sims and the wider team led this deal to its successful conclusion. This deal once again demonstrates Tughans' expertise in advising North American businesses on their UK&I M&A transactions."
Elliott Duffy Garrett advises Belfast Distillery Company on £22m investment
Elliott Duffy Garrett (EDG) has advised Belfast Distillery Company on its £22.3 million investment to redevelop part of the Crumlin Road Gaol into a new distillery and visitor centre.
The A wing of the historic Grade A listed building will be regenerated into the J&J McConnell's Distillery and world-class visitor experience, creating 49 new jobs.
The distillery will extend over three floors offering 1,000 sq. m. of distilling floor-space and 1,700 sq. m. for the visitor centre, with plans to host over 100,000 visitors each year. Visitor experiences will include whiskey tours, cocktail masterclasses, a tasting bar and shop.
Kevin McVeigh, partner at EDG, said: "The development of a whiskey distillery and visitor attraction at Crumlin Road Gaol will give a boost to the local economy and provide a significant number of quality full-time jobs. We are very pleased to have advised Belfast Distillery Company on this important investment."
The Department for Infrastructure, which owns Crumlin Road Gaol, was advised by the Departmental Solicitor's Office.
A&L Goodbody advises 3173 group on Synova investment
A&L Goodbody (ALG) has advised the shareholders of the 3173 group on its recent investment from growth investor Synova.
3137 group is a leading provider of pensions administration software, trusteeship and governance services to the UK Pensions industry.
The investment will see Synova support 3173 to deliver an ambitious growth plan, including further investment in the company's innovative software platform, Mantle, and the expansion of its core services into new geographies and service lines.
The ALG team in Belfast included partner Mark Thompson, Sarah Dugdale, Shane Swaile and Sorcha Brady in the corporate team; partner Aisling Byrne in the employment team; property lawyer James Pringle; and partner Christopher Jessup and Patrick Macfarlane in the financial regulation team.
Arthur Cox advises Sonraí Analytics on £2m funding round
Arthur Cox has advised Belfast-based medtech firm Sonraí Analytics Ltd on its successful £2.175 million 'seed plus' funding round.
Sonraí Analytics, an emerging global innovator in AI cloud data analytics, will use the investment to continue the global roll-out of its technology that enables companies to translate precision medicine's complex multi-omics data into real insights leading to better-personalised treatments for patients.
Its platform is already used by major healthcare businesses across the EU and the US while it has several oncology AI markers on a path to regulatory assessment.
The Arthur Cox team advising on the deal included Lynsey Mallon, partner and head of the corporate and commercial department, corporate partner Richard Armstrong and corporate associate Lois Arbuthnot.