Northern Ireland deals roundup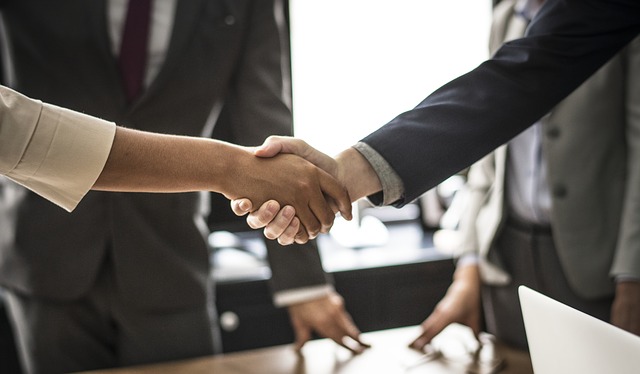 The first of our new regular round-up of deals involving Northern Ireland law firms. Submit your deals to newsdesk@irishlegal.com.

---
Tughans advises Vyta on significant investment and acquisition
Tughans has advised Vyta, a leader in the fast-growing IT asset disposition (ITAD) market, on both its significant investment from private equity firm MML Growth Capital Ireland together with its acquisition of Essex-based IT disposal company FGD.
MML's investment was funded by the MML Growth Capital Partners Ireland Fund II, a €145 million fund supported by British Business Investments, AIB and a number of international institutional investors.
The confirmation of the acquisition of FGD is the first in Vyta's market consolidation strategy as it aims to increase its market share organically while also acquiring like-minded IT disposal companies.
The Tughans team was led by corporate partner John McGuckian with support from corporate lawyer Brendan Donnelly, banking and finance lawyer Douglas Anderson, commercial contracts lawyeers Andrew Kirke, Paul Eastwood and Aoife Murray, employment lawyer Patricia Rooney and real estate lawyer Joe Moore.
Mr McGuckian said: "We have enjoyed working with Philip McMichael since his MBO of the business in 2014 and were delighted to advise Vyta on the MML investment and as they seek to consolidate the UK & EU ITAD market with the acquisition. We look forward to watching and assisting with Philip and the Vyta team's journey."
Vyta CEO and founder Philip McMichael added: "The Tughans' corporate and wider team is second to none when it comes to advising businesses through investment/sale transactions. John and his team meet tight deadlines whilst translating complex legal speak into easily digestible, commercial advice."
Carson McDowell advises shareholders of Decision Time on sale
Carson McDowell has advised the shareholders of Decision Time on its sale to Advanced, one of the UK's largest providers of business software and services.
Founded in 2003, Antrim-based Decision Time is a provider of cloud-based software that makes it easier for organisations to practice good governance, risk management and strategic performance management.
The Carson McDowell team advising the company's shareholders included Paul McGuickin, Richard Gray, Rosie Timoney, Josh Hunter, Rachel Penny, Martin McKiernan, Andrew McWilliams and Aaron Roddy.
Sinead Higgins, director at Decision Time, said: "We were incredibly lucky to have had such an exceptional legal team at Carson McDowell. They looked after every detail with accuracy and integrity, and that took enormous pressure off us during the acquisition. We want all of the team there to know how much we appreciated and enjoyed their support."
Mills Selig advises AAB on merger with all-Ireland accountants FPM
Mills Selig has worked alongside UK law firm Addleshaw Goddard to advise Anderson Anderson & Brown (AAB) on its merger with all-Ireland accountancy and business advisory firm FPM.
FPM is an independent audit, accounting, tax and business advisory firm with revenue of around £9.5 million and a team of over 120 people across five office locations in Belfast, Balbriggan (Dublin North), Newry, Dungannon and Mallusk.
The nine FPM shareholder directors are all remaining in their current roles and will continue to drive the growth of FPM as part of the AAB Group.
Following the merger, AAB will become a group with revenue of more than £50 million and more than 550 team members in 10 offices across the UK and Ireland.
Millar McCall Wylie advises on Cookstown Cement's £56m acquisition of rival
Millar McCall Wylie Solicitors recently advised Cookstown Cement Ltd on its £56 million acquisition of Lafarge Ireland from Swiss construction materials giant Holcim.
Tyrone-headquartered Cookstown Cement, newly established by a former Lafarge executive, acquired all of the business, including a cement plant with production capacity in excess of 450,000 tonnes and a limestone quarry, both in Cookstown, a shale quarry in Dungannon and an import/export facility in Belfast Harbour.
The MMW team was led by partner Damian McParland with support from Jan Cunningham, Louise Cavanagh, Patricia Arrell and Michael Wilson.