No-deal Brexit could lead to release of serious offenders in Irish prisons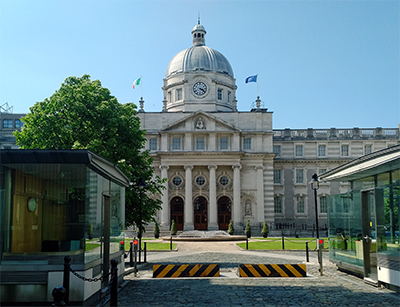 A handful of serious offenders in Ireland may have to be released in the event of a no-deal Brexit, the Cabinet has been told.
Justice Minister Charlie Flanagan told his Government colleagues that a small number of offenders could be affected as a result of the impact of a no-deal Brexit on the European extradition regime, the Sunday Independent reports.
However, he said every effort was being made to minimise the number of extradition cases affected.
In the event of a no-deal Brexit, the European Arrest Warrant (EAW) system will no longer apply to outstanding and future British extradition requests. As such, the 1957 Council of Europe Convention on Extradition will govern extradition requests.
A spokesperson for the Department of Justice told the Sunday Independent: "Work has been ongoing for some time across a number of divisions in the Department of Justice, An Garda Siochana, the Office of the Attorney General and the Office of the DPP to ensure that new arrangements are ready to be applied immediately and there is minimal disruption to extradition procedures.
"The 1957 Council of Europe Extradition Convention will be applied by order as a fallback. While it is more cumbersome than existing arrangements, it will ensure that there is a workable system in place for when the UK leaves."