NI: Niall Murphy named Lawyer of the Week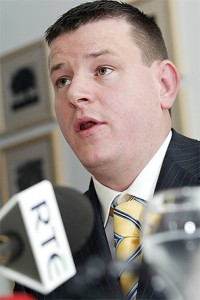 Belfast solicitor Niall Murphy, partner at KRW Law, has been named "Lawyer of the Week" by The Times.
The newspaper has published a Q&A with Mr Murphy following his work on the successful legal challenge by Northern Ireland journalists Trevor Birney and Barry McCaffrey against police search warrants.
It marks the second time that KRW Law has been featured in the paper's "Lawyer of the Week" section, with litigation consultant Christopher Stanley appearing last February.