New VR experience explores Ireland's last witch trial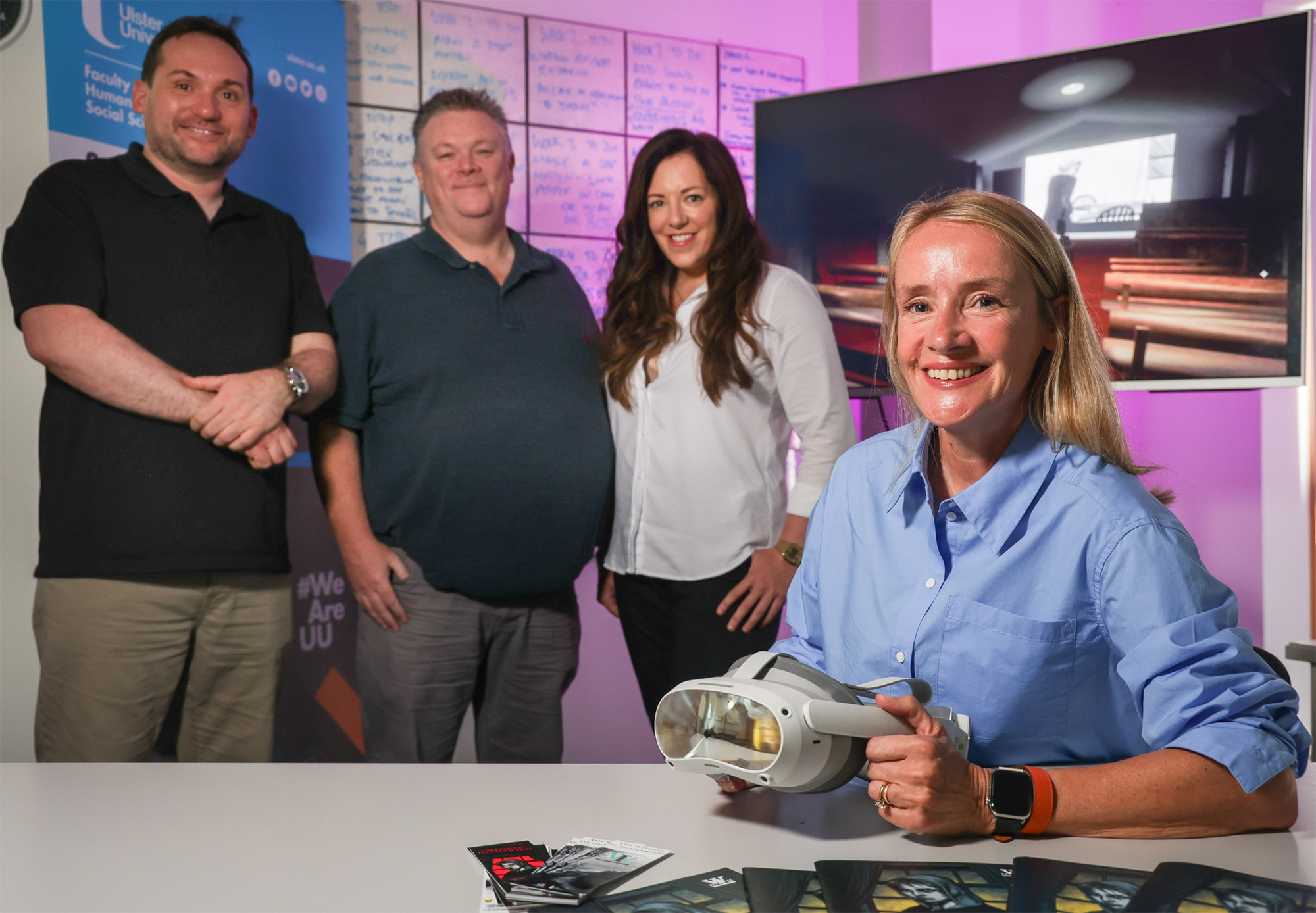 A new immersive virtual reality experience to be launched next week invites visitors to step back in time and experience the history of Ireland's last witch trial.
Ulster University has partnered with Carrickfergus Museum on a series of exhibitions, projects, events and workshops based on research into the Islandmagee witch trial.
The VR experience, called The Demonised: Possessed and Bewitched, launches on Saturday 9 September and has been created in partnership with Belfast tech firm Immersonal.
The Ulster University research project is led by Dr Andrew Sneddon, Dr Victoria McCollum and Dr Helen Jackson, and will give visitors the opportunity to time travel through tech to the year 1711 when the last witch trial anywhere on the island of Ireland took place.
Eight women and one man were put on trial and found guilty of exercising witchcraft on a young woman named Mary Dunbar. Interpretative panels, a range of objects and material culture, animation, a graphic novel and choice-driven video game will showcase the story of the trial.
Commenting on the exhibition's virtual reality experience, Dr Helen Jackson, senior lecturer in interactive media at Ulster University, said: "We wanted people to get a sense of what it means to be persecuted and that feeling of being disorientated, confused and alienated and even nervous when you know everyone is against you.
"You are transported to Islandmagee and the Rocking Stone where you find yourself in the shoes of either Mary Dunbar, or the accused 'witches'. There are objects connected to the story that you can interact with which can cause you to spin and levitate and get the sense of what it's like to be a witch.
"It is physically unsettling and the quality is fantastic. It creates a really intuitive experience but at the same time is really challenging for the user."
Tom Houston, CEO of Immersonal, added: "There really are no limits to what can be achieved with VR, even to allow someone to experience what it is like to be possessed by a demon.
"Working with Dr Jackson and her team on such an important resource was a pleasure for us and the end product is something which we are confident will surprise and delight the user. We hope it helps in the education of the next generation of VR specialists as well as in boosting tourism in the Antrim area."
As well as the exhibitions in Carrickfergus Museum, a performance of one-act play Witches in Eden, produced by Ulster University's Victoria McCollum, Lisa Fitzpatrick and Andrew Sneddon and directed by Kat Woods, will be performed by a collective of staff and students at the university's Riverside Theatre.