New 'threat to share' awareness campaign launched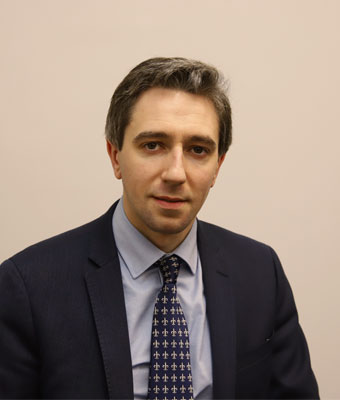 The Department of Justice has launched a new awareness campaign highlighting that threatening to share intimate images of another person is a crime with potentially serious consequences.
The 'Serious Consequences' campaign — which will run on TV, cinema, local and national radio, digital and social media — seeks to empower victims by making them aware of the effect of the Harassment, Harmful Communications and Related Offences Act 2020, dubbed "Coco's law".
Justice minister Simon Harris said: "Today, fulfilling one of the actions in the Zero Tolerance Strategy we launch a new awareness campaigns to make people aware of this legislation, to make people aware that threatening to share intimate images is illegal, as well as being a reprehensible act.
"We know that threatening to share intimate imagery can be a feature of coercive control, for example, in relationships. We also know that it is a threat that can be used purely for monetary or financial gain.
"Whatever a person's motivation for threatening to share an intimate image of another person, it is a crime through Coco's law which minister McEntee enacted in 2021 and which is now seen across Europe as a pioneering piece of legislation.
"Research carried out on behalf of my Department shows that half the population does not know that this is illegal. We want to change that."
In September 2021, the Department of Justice launched the first phase of a campaign to raise awareness of intimate image abuse and to better inform people of the strong legislation in place to combat it.
The first phase focused on the sharing of intimate images without consent and highlighted that this is a criminal offence regardless of the motivation for doing so. Phase two of the campaign focuses on raising awareness that it is illegal to threaten to share an intimate image of another person.