New meeting space opens at Belfast's Law Society House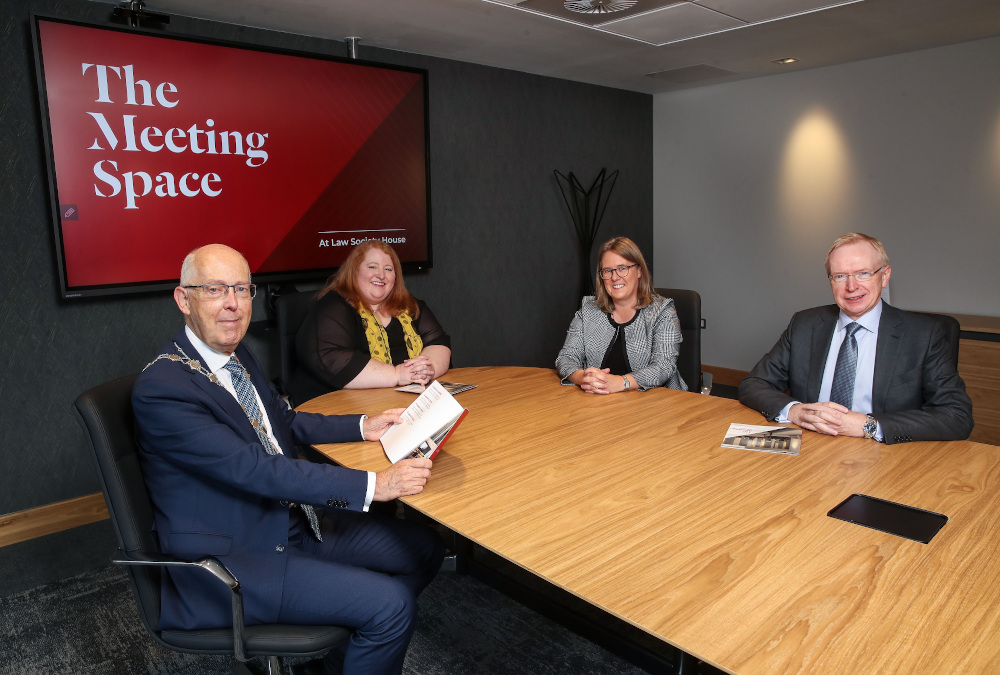 A new state-of-the-art meeting space at Law Society House has been officially opened by justice minister Naomi Long at an event attended by the new Lady Chief Justice of Northern Ireland.
The meeting space can accommodate meetings, mediations, seminars and negotiations, with break-out areas and high-spec AV facilities and Wi-Fi access.
Rowan White, president of the Law Society of Northern Ireland, said: "As the Law Society approaches its centenary next year, the new meeting space at Law Society House reflects our commitment to investing in the future by providing state of the art facilities to support the legal profession."
Mrs Long added: "I welcome the opening of these state of the art facilities and the additional capacity the space will provide for mediations which, in appropriate cases, can enhance access to justice and improve outcomes.
"I have prioritised action on alternative dispute resolution in plans being taken forward for the modernisation of the civil justice system, with the aim of making the system more accessible as well as fairer, more proportionate and more responsive.
"I recognise enhancing the use of ADR can go a long way to achieving those objectives and I am delighted to see the continued steps being taken by the Law Society to further support its use."