Mr Justice Woulfe faces calls to resign over golf dinner scandal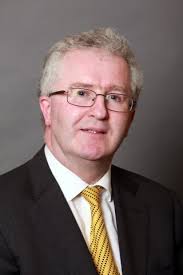 Mr Justice Séamus Woulfe, who was recently appointed to the Supreme Court, is facing increasing calls to quit for attending a controversial dinner which broke COVID-19 rules.
The former Attorney General of Ireland apologised on Friday for being one of more than 80 people, including high-profile politicians and civil servants, who attended the Oireachtas Golf Society dinner in spite of restrictions on events with more than 50 people.
Taoiseach Micheál Martin today said that Mr Justice Woulfe's attendance is "a matter I think that the judiciary themselves have to look at", TheJournal.ie reports.
He added: "I don't believe he should have been at that event in Clifden. The judicial arm of government will have to deal with this. The executive can't deal with it."
Dr Anthony Staines, professor of health systems at Dublin City University, told The Irish Times that the judge should consider "what his staying in office will do to public faith in the judiciary".
He added: "I think it is very important that respect in the Irish judiciary is maintained and I don't think what Séamus Woulfe did has contributed to maintaining respect in the judiciary."
An opinion poll conducted for the Irish Mail on Sunday found that 75 per cent of respondents believe that Mr Justice Woulfe and EU trade commissioner Phil Hogan should resign over the scandal.
Mr Justice Woulfe was appointed to the Supreme Court this summer to fill the vacancy created by the retirement of Ms Justice Mary Finlay Geoghegan.