Mr Justice John MacMenamin named DCU's new judge-in-residence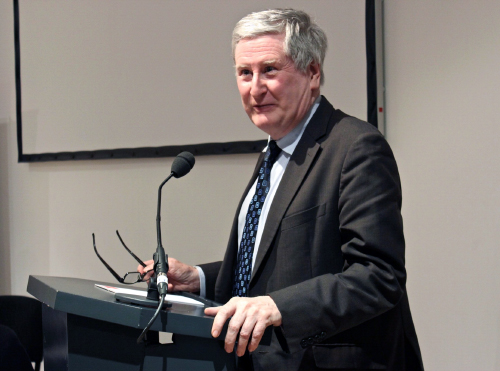 Mr Justice John MacMenamin has been named "judge-in-residence" at Dublin City University in a move set to strengthen links between the university's law school and the Irish judiciary.
The Supreme Court justice will be formally welcomed to the role next Wednesday at DCU's Moot Court Grand Final.
Dr Aisling de Paor, lecturer at DCU School of Law and Government, told Irish Legal News: "We are delighted to announce the appointment of Justice John MacMenamin of the Supreme Court as DCU's Judge in Residence.
"Justice MacMenamin has consistently shown great enthusiasm, mentorship and engagement with our students, through participation in our various mooting events, including our Moot Court Grand Final, and the National Moot Court Competition.
"This appointment will further strengthen the connection between DCU's School of Law and Government and the judiciary, and will continue to inspire our students and alumni as they embark on their legal careers."