MKB Law welcomes three new trainee solicitors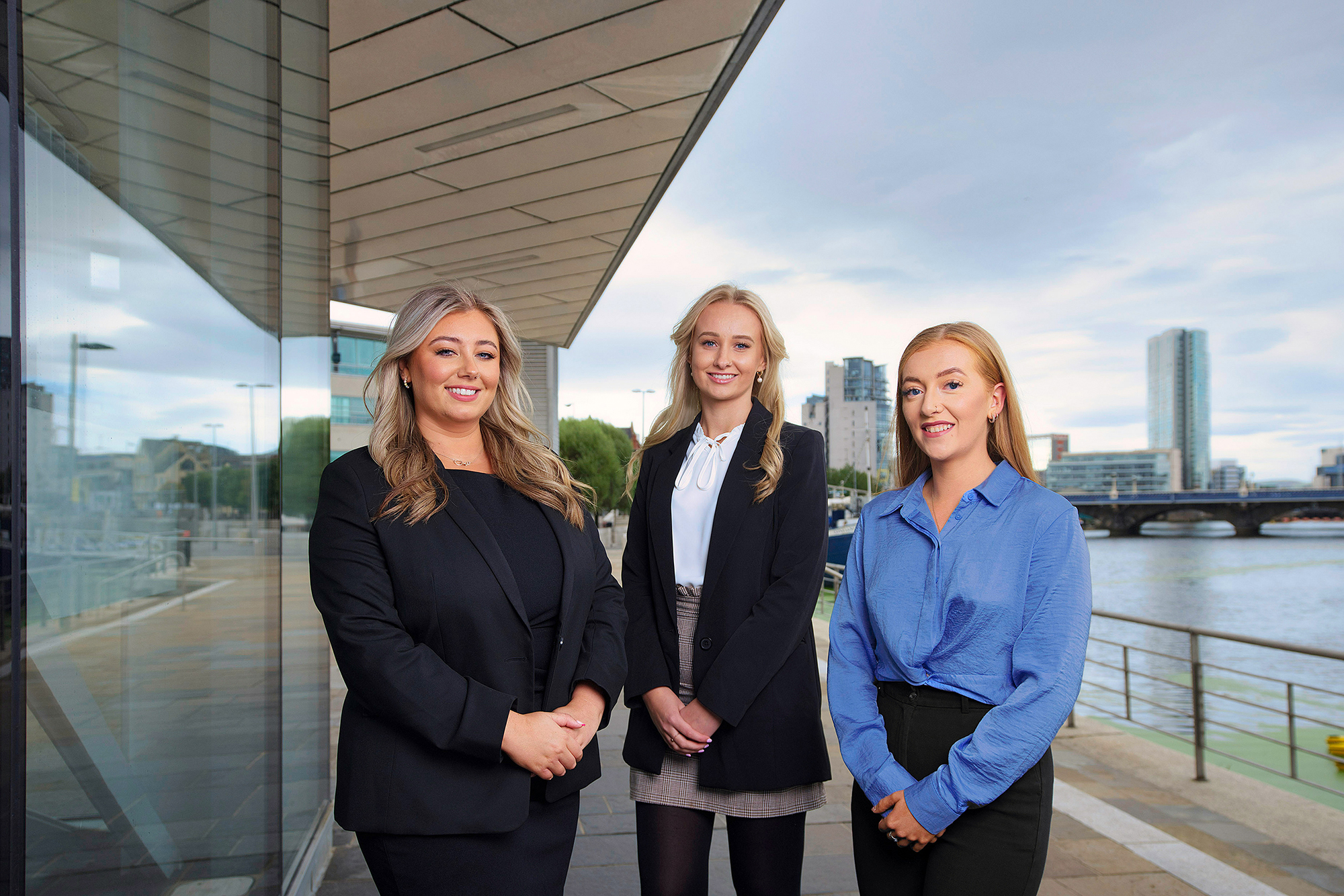 Belfast-based MKB Law has welcomed Tonya Gregg, Chloe Stewart and Laura McGuckin as trainee solicitors.
Ms Gregg, who graduated with a law degree from Queen's University Belfast in 2019, joined the residential property department at MKB Law in January 2021 as a paralegal.
She has worked alongside director Maria Conway and other members of the firm's conveyancing team, managing a number of housing developments and acting for clients in residential and re-financing transactions.
Meanwhile, Ms Stewart and Ms McGuckin are new to the firm.
Ms Stewart graduated with a law degree in 2021 and has previous experience working within the Ministry of Justice. She joins MKB Law's corporate and commercial department under the guidance of managing director Gordon McElroy.
Ms McGuckin moves to MKB Law from a mid-Ulster-based law practice where she had been working as a legal executive since graduating with a law degree in 2021. She joins the debt recovery and litigation departments under the guidance of director David McAlinden.
The trainees will undertake their practical in-office training until the end of 2022, before commencing their studies at the Institute of Professional Legal Studies (IPLS) in early January 2023. All three will aim to qualify as solicitors in the autumn of 2024.
Gordon McElroy, managing director at MKB Law, said: "As always, we are excited to welcome new trainees to the team at MKB Law. Tonya is a valued member of our property team, and Chloe and Laura join us after seeing our bespoke trainee marketing campaign and deciding that we were the right firm for them.
"At MKB Law we place emphasis on progress and innovation and our trainees play a key role in this; we are delighted to support Tonya, Chloe and Laura as they take the next step in their legal careers."