Michelle Cronin: Coercive control – the first convictions in Ireland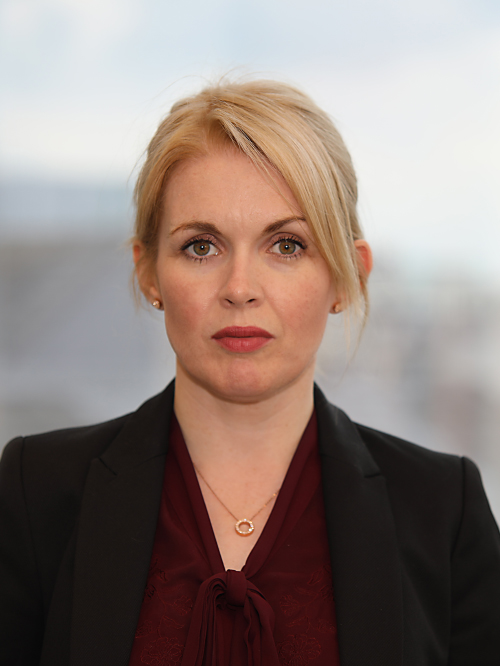 Comyn Kelleher Tobin solicitor Michelle Cronin and intern Saoirse Coughlan give an overview of coercive control and the convictions to date.
The Domestic Violence Act 2018 introduced the offence of coercive control to Irish law. The legislation commenced on the 1st of January 2019. Offences that occurred after that date can be prosecuted under this legislation. The maximum sentence which can be imposed, on indictment (i.e. by the Circuit Court) is five years. The DPP can choose to prosecute the offence in the District Court also where a maximum sentence of 12 months can be imposed on conviction.
By the middle of December 2021, the Director of Public Prosecutions (DPP) had approved 21 prosecutions for the offence. While that might appear to be a low figure, this reflects in part that the offence of coercive control usually consists of a pattern of behaviour over a period of time and the legislation had been in place for just less than two years at that point. It is expected that the number of prosecutions may increase.
In 2020 and 2021 the Irish Courts saw the first convictions of coercive control being handed down.
What is coercive control?
Section 39 of the Domestic Violence Act 2018 specifies that coercive control occurs when;
A person commits an offence where he or she knowingly and persistently engages in behaviour that;

is controlling or coercive,
has a serious effect on a relevant person, and
a reasonable person would consider likely to have a serious effect on a relevant person.
The definition of 'relevant person' includes an intimate partner – a spouse, non-spouse or civil partner – now or in the past.
The February 2020 conviction
In this case, a man pleaded guilty at Letterkenny Circuit Court to charges which included harassment, making threats to damage property and coercive control. Evidence was given of thousands of phone calls made by the defendant to this partner over a period of four months in 2019 and of him forcing his partner to carry her mobile with her at all times and compelling her to use FaceTime to prove where she was and who she was with. Other acts included an assault, property damage and threats of harm which were recorded and played to the Court.
The man received a sentence of two-and-a-half years, with the final nine months suspended. Initially the man's release conditions include a stipulation that he reside in Dublin but that was subsequently changed on application to allow him return to Donegal on certain conditions.
The November 2020 conviction
In Dublin Circuit Court in November of 2020 a man was convicted of coercive control in a jury trial. This is the first such conviction in the Circuit Court. The man was also found guilty of multiple assaults and other offences. The man was sentenced in early 2021 to a total of ten and a half years imprisonment.
The June 2021 conviction
In June 2021 a man pleaded guilty at Galway Circuit Court to a charge of coercive control in respect of acts carried out by him in respect of his wife between June and August 2020. These acts included threats of harm made to his wife against her, the children and the family of his wife. Evidence was given that the man was extremely controlling, limiting where his wife and children could go, who they could see and what they could watch on television. A sentence of three years with one year post release supervision by the Probation Service was imposed.
Proving coercive control
As in all criminal prosecutions, the burden of proving the offences alleged beyond a reasonable doubt rests with the prosecution. The victim of the offence will be the primary witness and others who can support the evidence, for example, family members, GPs etc. may also be called to give evidence.
A successful prosecution requires evidence of persistent behaviour that has had a serious or harmful effect on the 'relevant person' being the victim. The prosecution may use phone records, social media records, statements from friends and family, medical evidence etc. as well as the evidence of the victim themselves in attempting to meet the threshold.
As can be seen from the above examples, it is not unusual for other offences to be alleged and prosecuted with coercive control such as assaults and harassment.
Sometimes people feel that a lack of physical harm or assault means that their complaint is less serious or will not be believed. That is the not the case and is exactly why this specific offence was created. It is an acknowledgement by the State of the type of damage and harm that can be inflicted.
The offence of coercive control is not gender-specific and it is equally open to men or women to go to their Garda station and make a complaint.
Conclusion
One difficulty that remains is the limited application of the offence. The definition of 'relevant person' is open to some criticism as it does not provide protection for certain categories of people whom we know are subject to what is termed 'coercive control'.
For example, a parent of an adult child cannot be considered a 'relevant person'. This is particularly relevant when considering the issue of elder abuse. Similarly, the legislation does not provide for vulnerable adults residing with family members.
Similar legislation in England (Section 76 of the Serious Crime Act, 2015) refers to a person who is 'personally connected'. This is defined as including family members with whom the victim resides. In Ireland the victim of abusive or coercive behaviour in that context may receive protection from state agencies such as the HSE which is welcomed. However, the offending party cannot currently be prosecuted under this legislation and that is particularly regrettable as all that is required is a change to the definition of 'relevant person'.