Matheson: UK and EU should begin talks on future relationship if Article 50 is extended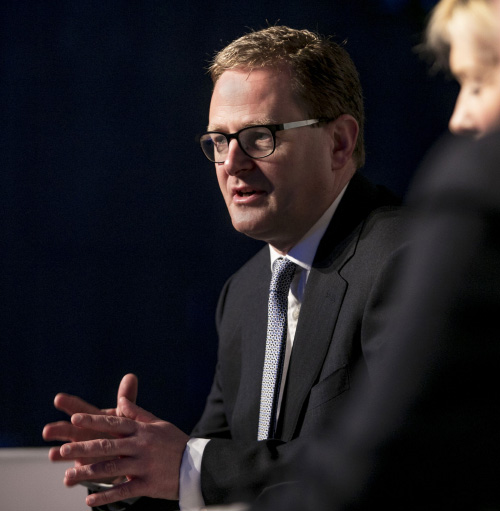 The managing partner of Matheson has urged the UK and EU to begin discussions about their future trade relationship if the Article 50 period is extended.
Speaking at the Ibec Business Leaders Conference 2019 this morning, Michael Jackson said the uncertainty over Brexit is "very concerning for the business community".
He said an extension to the Article 50 process, which "would be preferable to a 'no deal' scenario", could allow conversations about the UK's future relationship with the EU to take place.
UK Prime Minister Theresa May announced earlier today that MPs would be given a vote on whether or not to seek "a short extension" to the Article 50 process if her Brexit deal is defeated again in the meaningful vote on 12 March.
Mr Jackson told the conference: "An extension must have a clear and agreed purpose. Otherwise, it will create ongoing uncertainty.
"That purpose must, in my view, be to focus, not on the terms of withdrawal, but on the on the future EU-UK relationship and to advance those negotiations to the point where it is becomes clear that the Border Backstop will never need to be invoked.
"The challenge of reaching agreement should not be underestimated. It will arguably be even more difficult as the EU procedure for negotiating trade agreements will mean that national interests and national priorities can become major factors. This is borne out in the history of previous trade negotiations. In fact, the role of the Parliament of Wallonia in delaying the EU/Canada CETA Agreement reminds us that even regional political issues can create problems.
"The focus of all involved over the coming days and weeks must be to agree a mechanism to avoid a no deal exit."