Matheson scholarship awarded to Jack Canning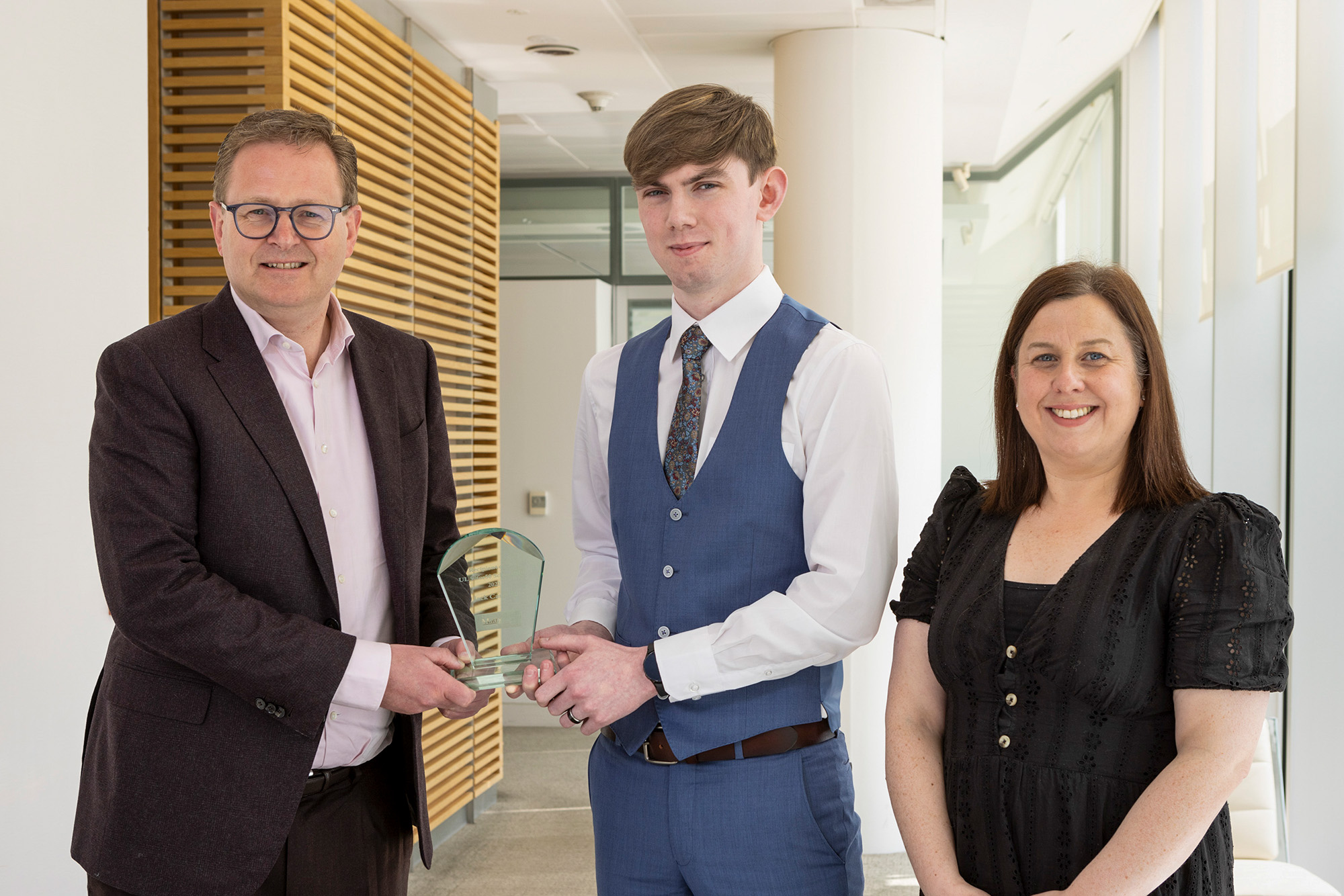 Law student Jack Canning has been named as winner of the inaugural Matheson Scholarship in Law Plus, awarded by Matheson in association with the University of Limerick (UL).
Delivered as part of UL's 50ForFifty initiative — a celebration of UL's first 50 years — the annual scholarship is open to first year undergraduate Bachelor of Laws (Law Plus) students in UL.
As the first scholarship recipient, Mr Canning will receive a bursary of €5,000 for the academic year and a position on the Matheson Career First programme, a dedicated programme for undergraduate students.
Michael Jackson, managing partner at Matheson, said: "On behalf of Matheson, I would like to congratulate Jack on achieving the award for this academic year.
"I hope that this scholarship supports Jack in achieving his goals and that he enjoys all of the benefits that the Matheson Career First Programme has to offer in supporting his career development, from visiting our office to see a leading law firm in action, to the opportunity to engage with a Matheson mentor.
"As a firm, we are committed to helping to build a diverse and innovative workforce, and we recognise the importance of supporting students early in their careers. We are delighted to continue working with University of Limerick to further reinforce our dedication to developing talented leaders for the future."
Sarah Hartnett, director of development at the University of Limerick Foundation, added: "Scholarships can be truly transformational for students and it's fantastic to see leading firms like Matheson demonstrate their commitment to supporting the next generation of legal professionals.
"Not only are UL's law students encouraged and rewarded through this scholarship, but they also have the opportunity to gain insight into the workings of a leading international law firm. We are very grateful to Matheson for this wonderful opportunity."
Mr Canning said: "I am thrilled to have been selected to receive a position on Matheson's Career First programme in addition to the financial reward through the Matheson Scholarship in Law Plus with UL.
"Through this award, Matheson has invested in me — allowing me to further enhance my education journey in the hope of becoming a practicing legal professional. Matheson's Career First programme will have a profound impact on my path to a legal career in the years to come.
"The experience gained so far has granted me a window into the life working at a corporate level which is of utmost importance in any law student's life."