Matheson private client team launches podcast series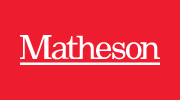 Lawyers in the private client team at Matheson have joined their colleagues in launching a podcast providing updates on issues impacting private clients.
The firm already has an employment law podcast series which has been running since late 2014 and a pensions and benefit law podcast series.
The first episode of the private client podcast, available on SoundCloud, features Joe Beashel, partner in the firm's financial institutions group and head of its regulatory risk management and compliance team, and Lydia McCormack, senior associate in the private client group.
They discuss the impact on the Assisted Decision-Making (Capacity) Act 2015 for financial bodies and intermediaries and is aimed at those working in, or advising on, the financial sector.