Matheson launches new impactful business programme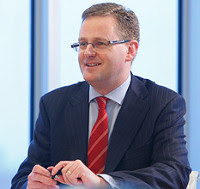 Matheson has launched a new "impactful business programme" bringing together its diversity and inclusion, corporate social responsibility, environmental sustainability and arts activities into one dedicated programme.
Managing partner Michael Jackson said the new programme "is an opportunity for us to make a meaningful difference to our clients, to our communities and to our colleagues".
He added: "By more closely aligning and integrating our D&I, corporate social responsibility, environmental sustainability, arts and pro bono strategies within one single programme, we are aiming to bring an increased focus and direction to our existing activities and efforts, and to deliver an even more positive impact in each of these areas."
The impactful business programme spans the four pillars of D&I, CSR, environmental sustainability and the arts, with the activities of each pillar driven by dedicated committees comprised of volunteers from across the firm.
Matheson has also confirmed that its annual diversity and inclusion conference, hosted in partnership with Trinity College Dublin (TCD), will go ahead this year in September, with the theme focusing on the business case for well-being and hidden disabilities.