Matheson launches 2023 Tim Scanlon Corporate Law Bursary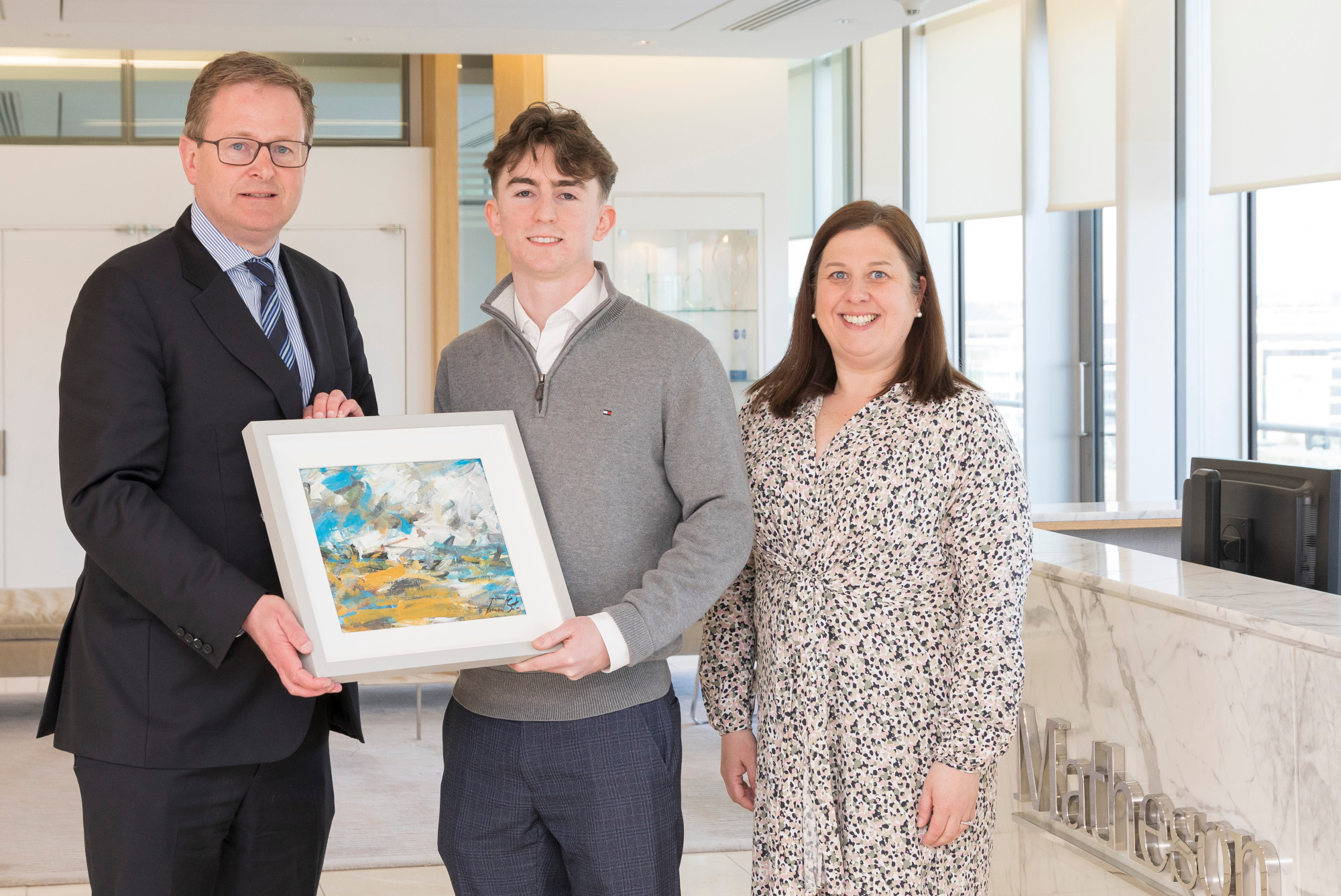 Matheson has announced the 2023 launch of the Tim Scanlon Corporate Law Bursary, which honours late Matheson partner and former chairperson Tim Scanlon.
Now in its second year, the bursary is delivered as part of Matheson's impactful business programme and is open to undergraduate and postgraduate law students.
The recipient of the Tim Scanlon Corporate Law Bursary will receive a bursary of €5,000; an internship placement in Matheson's corporate department; and, in recognition of Tim's passion for the arts, a piece of Irish art or craft in lieu of a bursary award trophy.
Michael Jackson, managing partner at Matheson, said: "The Tim Scanlon Corporate Law Bursary honours the life of our late colleague and friend, Tim Scanlon.
"Tim was not only an outstanding lawyer but also a great mentor to his colleagues and we are proud to continue his legacy of empowering diverse talent and developing the next generation of legal professionals.
"The bursary is also a tribute to Tim's passionate interest in the arts and underlines Matheson's commitment to supporting the arts in society through our impactful business programme initiatives.
"The arts play a central role in broadening our horizons by encouraging analytical thinking and we are delighted to offer students an opportunity to demonstrate creativity and innovation in their legal analysis and writing."
Patrick Schofield, the inaugural winner of the bursary in 2022, was awarded a bursary of €5,000; a placement in the corporate department as part of Matheson's summer internship programme; and a piece of art by Skerries-based Irish artist, Leonard Sexton.
Those who wish to apply for the 2023 bursary must submit an essay of 1,200 words (excluding footnotes of reasonable length and citations) discussing the following topic:
"Corporate responsibility and supply chains – describe the impact of changes under new EU Directives on Corporate Sustainability Reporting and Due Diligence.

Consider the potential effect on corporate responsibility and supply chain management arising from the two EU Directives on corporate sustainability reporting and monitoring, the Corporate Sustainability Reporting Directive EU 2022/2464 in force since 5 January 2023, and the Corporate Sustainability Due Diligence Directive EU 2019/1937 which is not yet in force."
Applicants must be based in a university, college of education, or equivalent third level institution on the island of Ireland.
Submissions should be emailed to corporate.bursary@matheson.com no later than Thursday 23 March 2023. More information is available from Matheson's director of learning and development on Nicola.White@matheson.com.