Mason Hayes & Curran promotes privacy lawyer Jevan Neilan to partner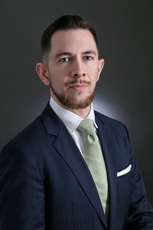 Business law firm Mason Hayes & Curran LLP has announced the promotion of Jevan Neilan to partner in the firm's privacy and data security team.
Mr Neilan trained with the firm in 2010 after graduating from UCD and Trinity College Dublin and was a senior associate before his promotion.
His practice involves advising some of the world's leading tech companies, including social media networks, Silicon Valley technology multinationals, and producers of cutting-edge hardware, along with international retailers and blue chip companies.
He helps tech companies develop structures for international data transfers and data flows, advises on user interface and user experience compliance and analyses the compliance of advertising technology. He also advises clients on the management and resolution of data breaches, and on broader regulatory engagement.
Mr Neilan also acts as data protection counsel for many of the West Coast's best-known internet companies, advising on all aspects of data protection regulation, and on the development of new products and services in light of GDPR requirements. He also works with companies across different sectors on their data protection compliance and data control structures.
Philip Nolan, partner and head of the privacy and data security team, said: "I am pleased to announce Jevan's appointment. He has a deep practical understanding of the issues that technology companies are dealing with and clients really value his pragmatic, commercially-driven approach."
Mr Neilan added: "I am delighted to join the partnership at Mason Hayes & Curran LLP. We have the foremost privacy and data security team in Ireland and I look forward to continuing my work with the team, anticipating our clients' challenges and helping them overcome complex problems."