Mary Robinson commends FLAC for 50 years of providing access to justice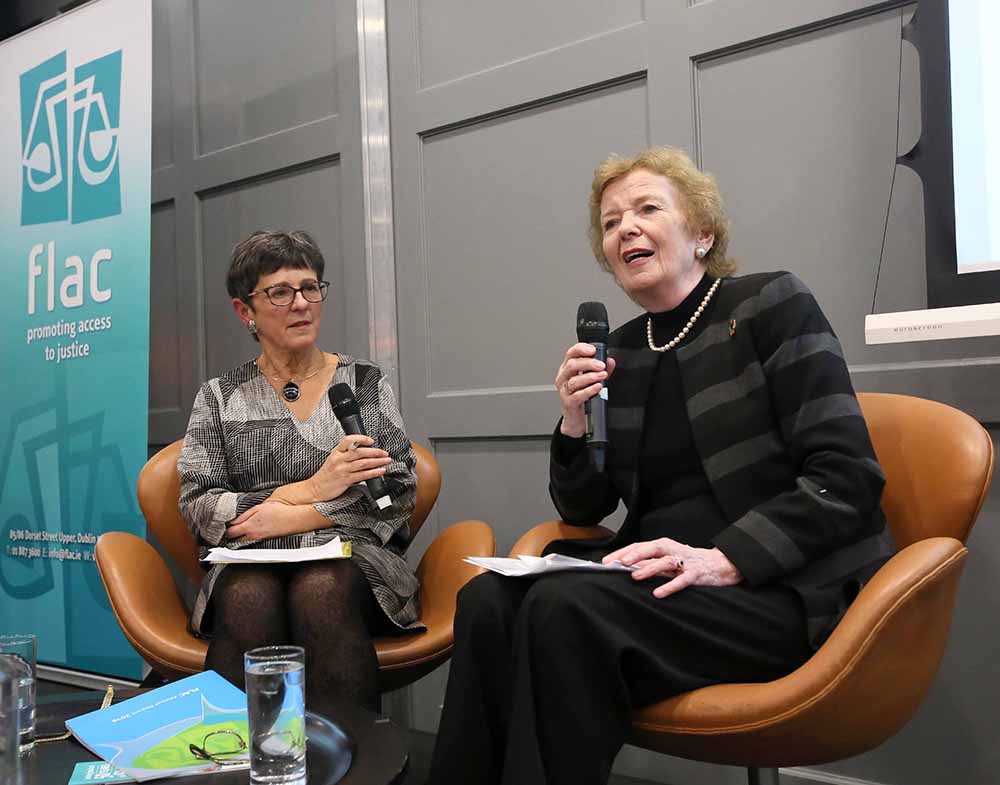 Former president Mary Robinson has commended legal rights group FLAC for creating a community of lawyers who pursue access to justice for those who need its services most.
Mrs Robinson, the current chair of The Elders and a former FLAC volunteer, was the guest of honour at the organisation's 50th anniversary celebration on Friday.
The event incorporated the annual Dave Ellis Memorial, now in its 13th year, with Mrs Robinson describing the late community law activist as "a wonderful champion of those who were the clients of FLAC".
Working with FLAC provided an important grounding in "the reality of peoples' lives", she said, including the women she encountered who had a particularly significant impact on her.
"I've always recognised that I was lucky in my life. I was grounded by the women that I had learned about, and that's what I love about FLAC: It grounds you in the reality of peoples' lives and it is a really important grounding," she said in conversation with broadcaster Doireann Ní Bhriain.
"It is a really important part of the rule of law. The legal profession is conservative in many ways, it always has been.
"But those who volunteer for legal aid […] had the wit to realise we're not serving the people who most need our services and that is a really important thing," she said.
Mrs Robinson detailed her own partnership with FLAC, beginning with the "extraordinarily important" support she received regarding the unmarried mother's allowance issue and continuing with the Josie Airey case.
Speaking 29 years and a day since she was elected as president, Mrs Robinson cited a Task Force on Justice report which found that 5.1 billion people do not have access to justice worldwide. She said it was "a great honour and a great responsibility" to be chosen as chair of The Elders and that it was decided before she took on the role that they needed to be very involved in access to justice globally.
"What's happening in Ireland with the 50th anniversary of FLAC that we're marking and celebrating, is we have a community [who] recognised that we need to deepen that access to justice and make it more real at local level," she said.
The Elders are aware that this is "a crucial issue" and she paid tribute to everyone who has volunteered with FLAC.
"It's so important, because without rule of law and access to justice we don't have societies, we don't have security, we don't have faith in institutions, we don't have anything.
"It's absolutely the basic core of our democracy and we have underestimated it too often," she said.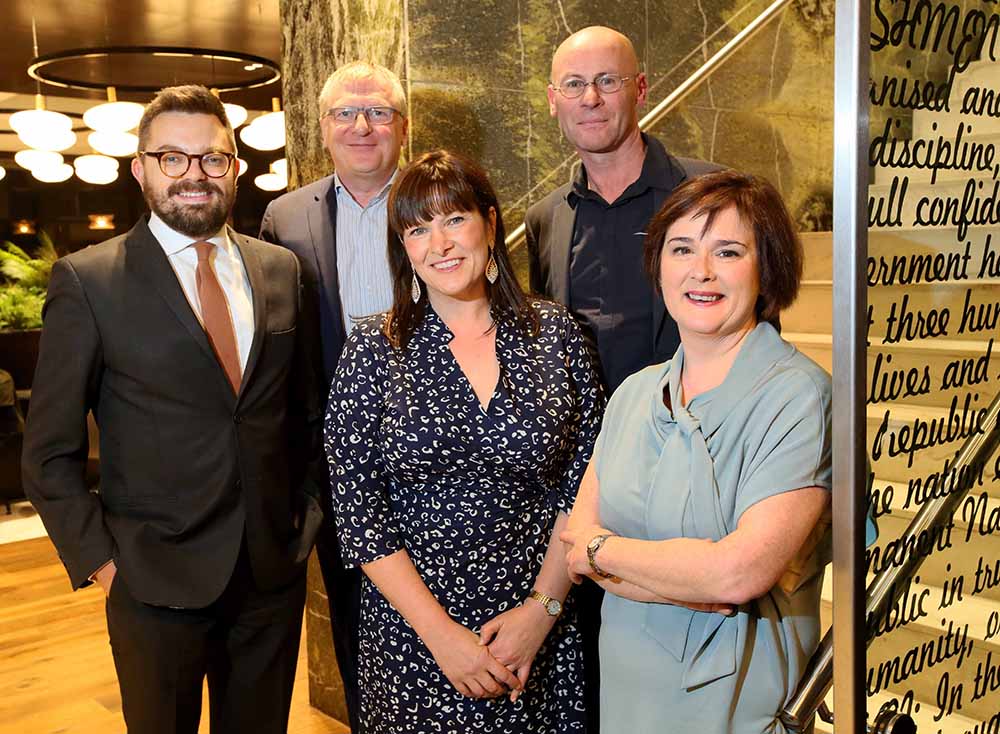 In a panel discussion on FLAC through the decades, FLAC chief executive Eilis Barry described a similar "shared spirit of humanity and ethics" at the hearts of people connected to the organisation.
Karen Banks, deputy director general of the European Commission's Legal Service, also spoke about the sense of "kinship" or "ownership" felt by people who have worked with FLAC long after they departed their roles.
"It's inspiring to see from generation to generation that there is always someone willing to take up the baton and continue the work," Ms Banks said.
The work could be "superbly interesting and stimulating" and it was often the case that people just needed a sympathetic ear rather than a trip to court.
"It was one of those things where you mean to be doing good work for other people but in fact, you end up doing a great deal for yourself," she said.
"FLAC had the capacity to say these are real people with real rights and it was able to shift the narrative," said Noeline Blackwell, former FLAC director general and current CEO of the Dublin Rape Crisis Centre.
Solicitor Eamonn Conlon said his involvement was "an enormous privilege" and "some of the best work I have done as a lawyer".
The panellists also shared humorous anecdotes gathered over the span of half a century of FLAC.
Grainne O'Hara, director of the international protection division at the UNHCR, recounted some of the more "eclectic clients" they encountered, such as a man named 'Elvis' who couldn't sign on for social welfare in person given his notoriety, and another individual who was eager to patent a triple-barrelled shotgun ahead of the competition.
FLAC chairperson Peter Ward also detailed a humble time for the organisation when their phone was faulty and didn't ring, so volunteers were instructed to pick up the receiver every few minutes to check whether there was anyone on the line.
Founding member David Byrne also gave an insight into the establishment of FLAC, with one area of contention arising as to whether the organisation could be described as a centre or a bureau. Ultimately, it was decided that adopting the final mnemonic 'FLAB' would not be in the organisation's best interests, he said.