Maples and Calder welcomes three new partners and two new of counsel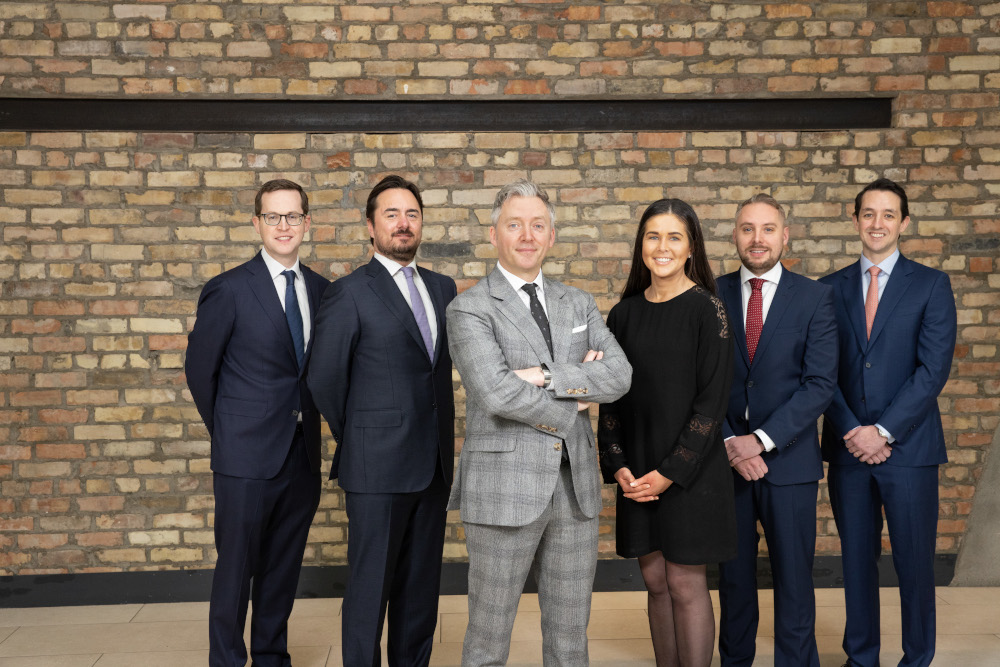 Maples and Calder, the Maples Group's law firm, has announced the promotion of three new partners and two new of counsel in Ireland.
Eugene McCormick and Karole Cuddihy have been appointed as partners in the dispute resolution and insolvency practice, while Morgan Pierse has been appointed as a corporate partner. Finance lawyer Nichola O'Reilly and corporate lawyer William Darmody were promoted to of counsel.
The appointments in Ireland form part of a global promotions round which saw four new partners and five new of counsel appointed across the Maples Group's law firms in Dublin, Jersey, London and Luxembourg.
The Irish firm has also appointed 10 new associates across its finance, funds and investment management, tax and structured finance practices following the completion of their traineeships with the firm: Aileen McCormack, Edwina Hilton, Fiachra MacElhatton, Hilary Heelan, Krzysztof Podkonski, Lauren McGarry, Niamh Harford, Niamh Maguire, Peter Dunlea and Síofra McNamee.
Ireland managing partner Peter Stapleton said: "These senior promotions, along with our new associates, showcase our continued growth and further cement Maples and Calder (Ireland) LLP as Ireland's largest and most successful international law firm.
"Our growing Irish operations are now a significant part of our wider group which comprises nearly 2,500 people, including over 75 nationalities in 16 offices worldwide. Over the past few years we have continued to expand and broaden our expertise as we work with clients in an increasingly complex global environment."
Jonathan Green, global managing partner, added: "I am delighted to announce these appointments across our law firms in Europe and I congratulate each of them on their much deserved accomplishments.
"Each of our new partners and of counsel have demonstrated a strong commitment to collaborating across our global and European practices and continue to provide the highest level of client service to our international clients."
He added: "These promotions demonstrate our commitment to nurturing and growing our talent pipeline, as well as the broad range of career-progressing opportunities available across our European practices. We are proud to have experienced lawyers with deep technical, sectoral and jurisdictional knowledge located in the markets close to our clients."