Maples and Calder appoints two partners and of counsel in Dublin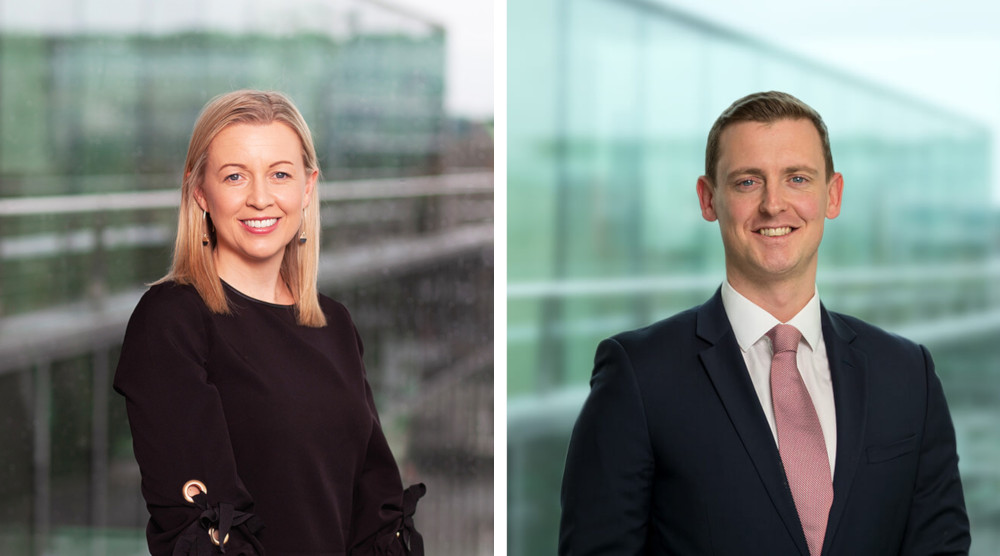 Maples and Calder, the Maples Group's law firm, has announced the appointment of two new partners and one of counsel in Dublin as part of a global appointments round.
Niamh O'Shea and Ronan Cremin have been appointed as partners in the fund and investment management team, while property lawyer Aisling Burke has been appointed as an of counsel.
The firm has also seconded Singapore-based partner James Kinsley to the Dublin office to work as part of the Irish aviation team over the next six months.
His secondment is part of the continued global expansion of the Group's Irish law aviation practice, which will allow the Singapore office to offer Irish legal aviation capabilities to clients in Asia.
Global managing partner Jonathan Green said: "I would like to congratulate our new partners and of counsel on their appointments which is a reflection of their dedication to provide exceptional client service and exemplary expertise within their specialist practice areas.
"These recent promotions along with other strategic appointments enhance the Group's mandate to deliver the highest level of service that our clients can continue to expect and trust from an international group of our calibre."