Major review of equality legislation to take place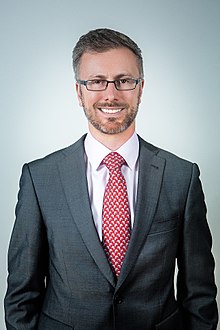 A major review of Ireland's equality legislation will begin within days, Equality Minister Roderic O'Gorman has announced.
Mr O'Gorman announced the review of the Equal Status Acts 2000-2018 and the Employment Equality Acts 1998-2015 yesterday in his closing address to a seminar series.
The Status Check: 20 Years of the Equal Status Acts seminar series was organised by legal rights group FLAC and the School of Law at Trinity College Dublin (TCD).
The minister said: "It is now more than 20 years since the introduction of the Equal Status Act, and in that time Ireland has seen huge societal changes.
"I'm delighted to be announcing this review of Ireland's equality legislation today at FLAC's 'Status Check: 20 Years of the Equal Status Acts' conference.
"For decades, FLAC have been central to ensuring equal access to justice to some of Ireland's most marginalised communities. I look forward to working with them and other interested parties as we progress this review."
He added: "The review will include the existing Programme for Government commitments on the introduction of a socio-economic ground for discrimination and the amendment of the gender ground. It would also include a review of current definitions for the other grounds, including in relation to disability."
Eilis Barry, chief executive of FLAC, said: "This announcement is not just timely, in light of the 20th anniversary of the Equal Status Acts; it is also a vital and appropriate policy response to the Covid-19 pandemic. The pandemic highlighted and exacerbated the inequalities in Irish society.
"Equality and non-discrimination should have been a driving force of the State's response to the pandemic, as required by the public sector human rights and equality duty which requires public bodies to have regard to the need to promote equality when carrying out their functions and must be at the heart of our pandemic recovery."
The first phase of a public consultation process will be launched in the coming days, inviting the views of the public and interested organisations on their own experience of the legislation and where they would recommend amendments.
Further consultation will continue in the autumn. The minister will then bring legislative proposals to government in 2022.