UK: Lord Hope warns government risks bringing 'our precious union to an end'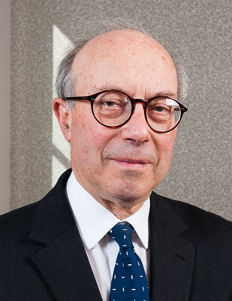 Lord Hope of Craighead has warned that the UK government "will bring our precious union to an end" if it is not "very careful".
The former Deputy President of the UK Supreme Court and Lord President of the Court of Session was speaking in the House of Lords on the devolution aspects of the Internal Market Bill.
The bill makes provision in connection with the internal market for goods and services in the UK. Under the current regime, the devolved authorities "pursue their own legitimate policy aims as to the sale of goods".
Lord Hope said that "nobody doubts that the way this freedom has been handled works well at present, it is not in any way a barrier to trade between our nations".
The bill would replace the devolved nations' powers to develop local standards or their own policy aims in the future. But while it "does not seek to repeal the various exceptions to the list of reserve powers", its effect, the former judge said, would be tantamount to repeal.
"The devolved powers are rendered worthless by this new system," he added.
The crossbench peer told the Lords that the bill, "as presently drafted" was "deeply damaging" to mutual trust between the UK's four nations.
He said: "Mutual trust between the nations has never been lower than it now is. Scotland has refused to give legislative consent to the bill. And Wales, as we've heard, as indicated that it cannot give consent to the bill in its present form.
"Of course, this Parliament can do what it likes. But a different approach is essential if the union is to hold together against a growing trend towards fragmentation. Yet, if this government is not very careful, it will bring our precious union to an end."
Lord Hope concluded: "The bill has been described as a power grab by the Scottish National Party, I'm not giving to hyperbole, which I thought this was but now having read the bill and the well-founded and withering report of the [Lords] Constitution Committee, I can see why this expression has been used by them."