NI: Lisa Bryson: 'Ending free movement' – what is changing?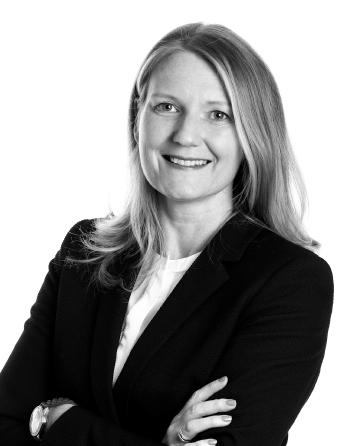 Lisa Bryson, partner and head of employment at Eversheds Sutherland in Belfast, considers the meaning of Priti Patel's recent announcement on free movement.
Reports early this week indicated that the new Home Secretary intends to "end free movement" to the UK of EEA citizens immediately in the event of no-deal Brexit. This has caused widespread alarm and was clarified by a Home Office Fact Sheet on Monday. What has changed?
Three themes are clear from the statement:
The EU Settlement Scheme will continue, deal or no deal, for those resident in the UK prior to the Brexit date. EEA and Swiss citizens living in the UK by 31 October 2019 will have until at least 31 December 2020 to apply. Their entry to the UK, for work or pleasure, in the interim should not be impacted.


The European Temporary Leave to Remain scheme is likely to be abandoned. This would have allowed EEA nationals arriving in the UK after Brexit day to apply for permission to stay in the UK to live, work or study for three years as a transitional measure in the event of no-deal Brexit. The Home Office now states that the arrangements for people coming to the UK for longer periods of time and for work and study after Brexit day will change, although it is not clear how. This change will not impact EEA nationals in the UK before Brexit day who will remain entitled to use the EU Settlement Scheme as indicated above.


A new immigration system will be announced, to be effective from Brexit date in the event of no deal. The previous Home Secretary advised that 'there will need to be some kind of sensible transition period' in the event of no deal, but the Home Office has now been tasked with implementing border restrictions immediately on the first day of no-deal Brexit instead.
The briefings and announcement do not mention how right-to-work checks would be made on EEA citizens immediately after Brexit day in the event of no-deal. This will be of major concern to many employers who had understood the issue was resolved by assurances given earlier this year that there would be no requirement to undertake additional right to work checks until January 2021; currently there is no easy way to distinguish between EEA citizens who qualify for, but have yet to apply for, settled status and others. The status of cross-border workers (frontier workers) and British citizens working abroad who are likely to face reciprocal treatment is another area which remains unclear.
There are major practical and legal barriers to introducing a new immigration system by 31st October 2019 and it remains to be seen how the Home Office proposes to do so. They have indicated that detail of these changes will be set out shortly. Employers most impacted by these changes should pay careful attention to announcements about immigration in forthcoming weeks.