Limerick Prison B Division officially opened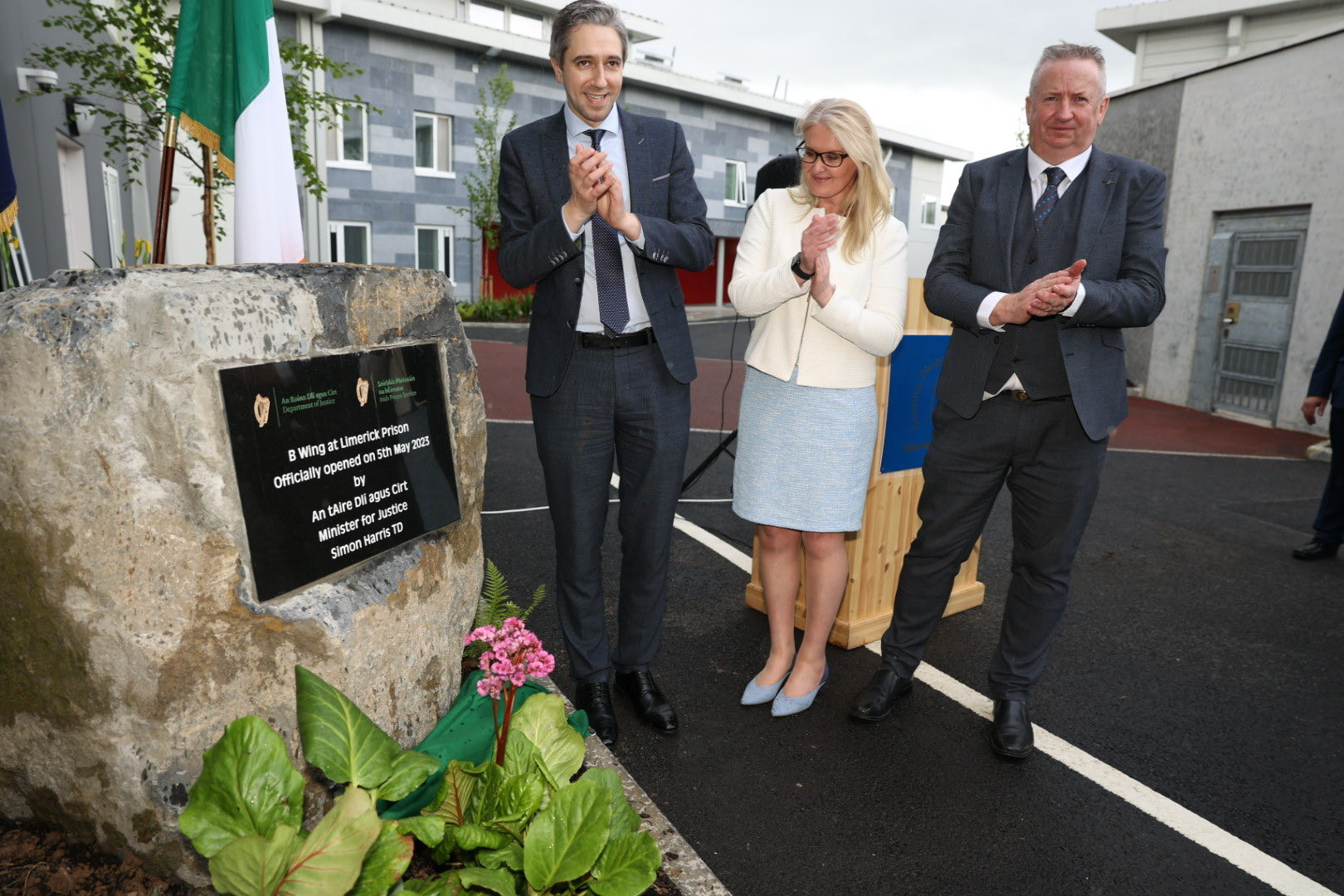 The new B Division at Limerick Prison has been officially opened by justice minister Simon Harris.
Replacing the existing A and B wings, the new division provides 102 modern cells with full in-cell sanitation, representing a "significant milestone" towards the end of the practice of slopping out, the Irish Prison Service said.
The development also includes the provision of ancillary services for staff and prisoners including prisoner workshops, a new prison laundry and kitchen, recreational rooms and exercise yard, staff locker rooms, staff mess, administration support offices.
Mr Harris said: "It is important that people in custody are helped and supported to address the underlying causes of their offending behaviour. Prisons should be designed to do more than house people. They need to work to rehabilitate people if we are to reduce reoffending rates.
"This new building reflects clearly the philosophy that our prisons are institutions of rehabilitation. Places where a sentence is not only served but where time is spent equipping people with the skills needed to make better choices and build a crime-free future.
"Ensuring the right services are on-site to do this will reduce reoffending and benefit those in custody, their families and friends and the wider communities."
The delivery of the new facility is the most recent development completed by the Irish Prison Service to modernise the prison estate, and forms part of a €70 million investment by government to improve and modernise prison facilities in Limerick.
The project also included the construction of a new 50-space female prison providing an additional 22 female spaces, which will become operational later this year.
The Irish Prison Service said the additional spaces added by the B Division and the new female prison will "greatly assist… in managing the continued growth of the prison population".
Mr Harris said: "Last week I brought a memo to government outlining capacity issues in prisons and identifying four capital projects at the existing Castlerea, Cloverhill, Midlands and Mountjoy prisons that could deliver over 400 prison cells over the next five years and would provide accommodation for a minimum of 620 additional prisoners.
"I will now engage with the Minister for Public Expenditure, NDP Delivery and Reform with a view to progressing an agreed schedule of capital builds across the prison estate."