NI: Leona Rankin: Has Northern Ireland been forgotten in post-Brexit immigration scheme?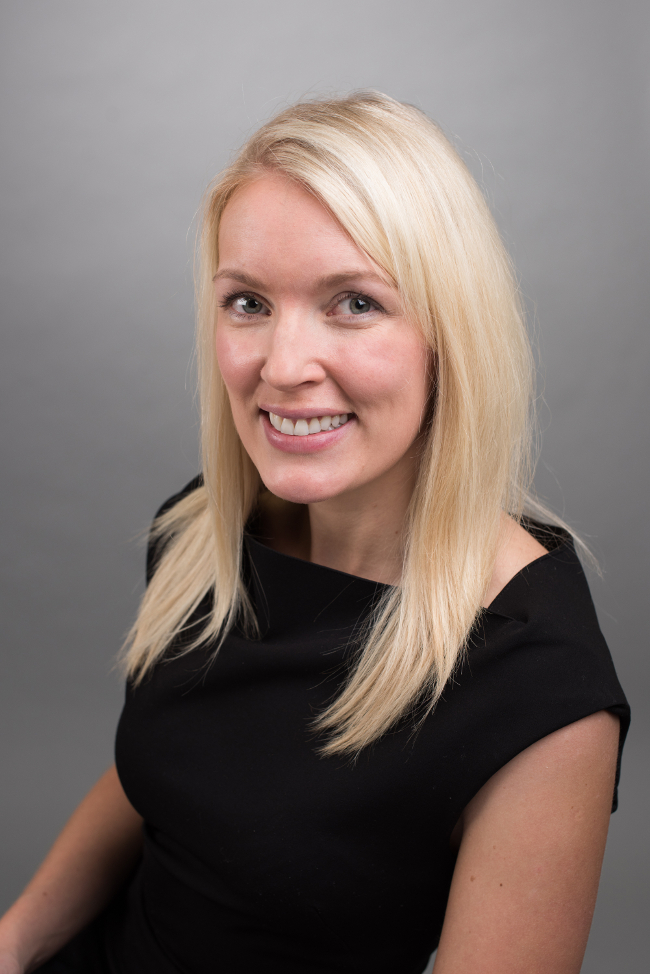 Some thought it would never happen but the UK has officially left the European Union and with that departure, we prepare to welcome a new points-based immigration system, writes Leona Rankin, associate at Carson McDowell.
A Westminster policy statement issued last week details how the UK needs to shift the focus of our economy from a reliance on EU labour and instead concentrate on investment in technology and automation. The Government believes the new system will allow Britain to attract the "brightest and best people from the whole world" to come and live and work in the UK, giving priority to those with the highest skills including scientists, engineers and academics.
In practical terms, for Northern Ireland businesses, there will be no changes to immigration between the UK and the EU until January 1, 2021.
Then, free movement rights will end for UK nationals travelling to the EU and vice versa as the new UK points-based immigration system comes into play (setting aside the new system will not affect the Common Travel Area between NI and RoI, nor does it impact Irish nationals).
At present, the UK has a dual system of admitting highly skilled workers from outside of the EU and workers of all skill levels from the EU. Both EU and Non-EU nationals will be treated equally under the new system which will assign points to migrants for specific skills, qualifications, salaries or professions and visas will only be awarded to those who gain at least 70 points. All applicants will be required to have a job offer and employers will be required to use the Home Office online visa system to lawfully employ migrants. The system has no specific route for low skilled workers.
The Migration Advisory Committee (MAC) is an independent, non-departmental public body that advises the Government on migration issues. In its report on the new 2021 immigration system, MAC suggested that the salary threshold under the new system be reduced from £30,000 to £25,600 for migrant workers.
MAC also considered whether to introduce a regional variation salary threshold (ie a different threshold for areas such as NI and Scotland) but advised against this, preferring to target recruitment challenges in "more remote" areas with a pilot visa scheme which could cater for that area's particular needs. The MAC did recommend special consideration be given to Northern Ireland as it is in the unique position of sharing a land border with Europe and has a distinct labour market. The Government accepted that the salary threshold should be reduced to £25,600, but seems to have ignored MAC's reference to NI.
The reality is that the proposed new threshold is not economically viable. Even highly skilled migrants coming to Northern Ireland will fail to meet the salary threshold as we have the lowest median full-time annual salary (around £18,000 in the private sector) — around 15 per cent lower than the UK average. Many sectors will undoubtedly begin to struggle to fill vacancies and grow their businesses.
Additionally, unique to Northern Ireland is the fact that businesses work in an all-island basis in that supply chains are integrated and labour is pooled across the island of Ireland. In the food and drink sector, the supply chain starts with agriculture, then logistics and ends with retail and can span across the island.
In a report entitled 'All Together Better' CBI NI found that 65 per cent of all migrant workers in NI are from the EU compared to 40 per cent across the UK. Due to its reliance on current free movement rights, over 98 per cent of NI businesses have not engaged with the Tier 2 visa system because, quite simply, they haven't had to. Worryingly, the MAC has estimated that 70 per cent of the EU citizens who came to work in the UK since 2004 would be ineligible under the new system. Those individuals will only be able to remain in UK if they apply for settled status under the EU Settlement Scheme. So, where does this leave Northern Irish employers?
With very little time for businesses to prepare for the new system, employers have begun to voice concerns that the new UK immigration system will result in a recruitment crisis in sectors such as care, hospitality, tourism and agriculture, given that the new system has no specific route for low skilled workers.
Employers will be forced to take active steps to future proof their recruitment. Steps to consider include:
Securing their existing EU labour workforce — ensuring that EU workers have signed up to the EU Settlement Scheme and apply for settled status.
Putting in place the resources necessary to facilitate the online visa system including providing training to key members of staff.
Budgeting for the administrative costs associated with becoming a licensed sponsor and visa costs per migrant worker.
Updating current policies and practices to ensure that new "right to work" checks are undertaken from January 1, 2021.
Hopefully, our unique position will, in time, be fully considered by Government but, in the meantime it isn't enough to simply do nothing. Employers should take steps to ensure they are prepared for the potential difficulties which will result from the inevitable future EU migrant shortage.

Leona Rankin is an associate at Carson McDowell. This article first appeared in the Belfast Telegraph.