Legal regulator launches consultation ahead of new strategic plan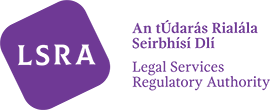 The Legal Services Regulatory Authority (LSRA) has launched a short survey ahead of the publication of its third strategic plan later this year.
The anonymous survey, which can be found on the LSRA website, invites the views of stakeholders and the public to assist in identifying strategic priorities.
It will run until 3 August 2022 and the new strategy is likely to be published around October.
The survey should take no more than five minutes to complete.