NI: Legal profession thanked for raising £20,000 at Pro Bono Choir concert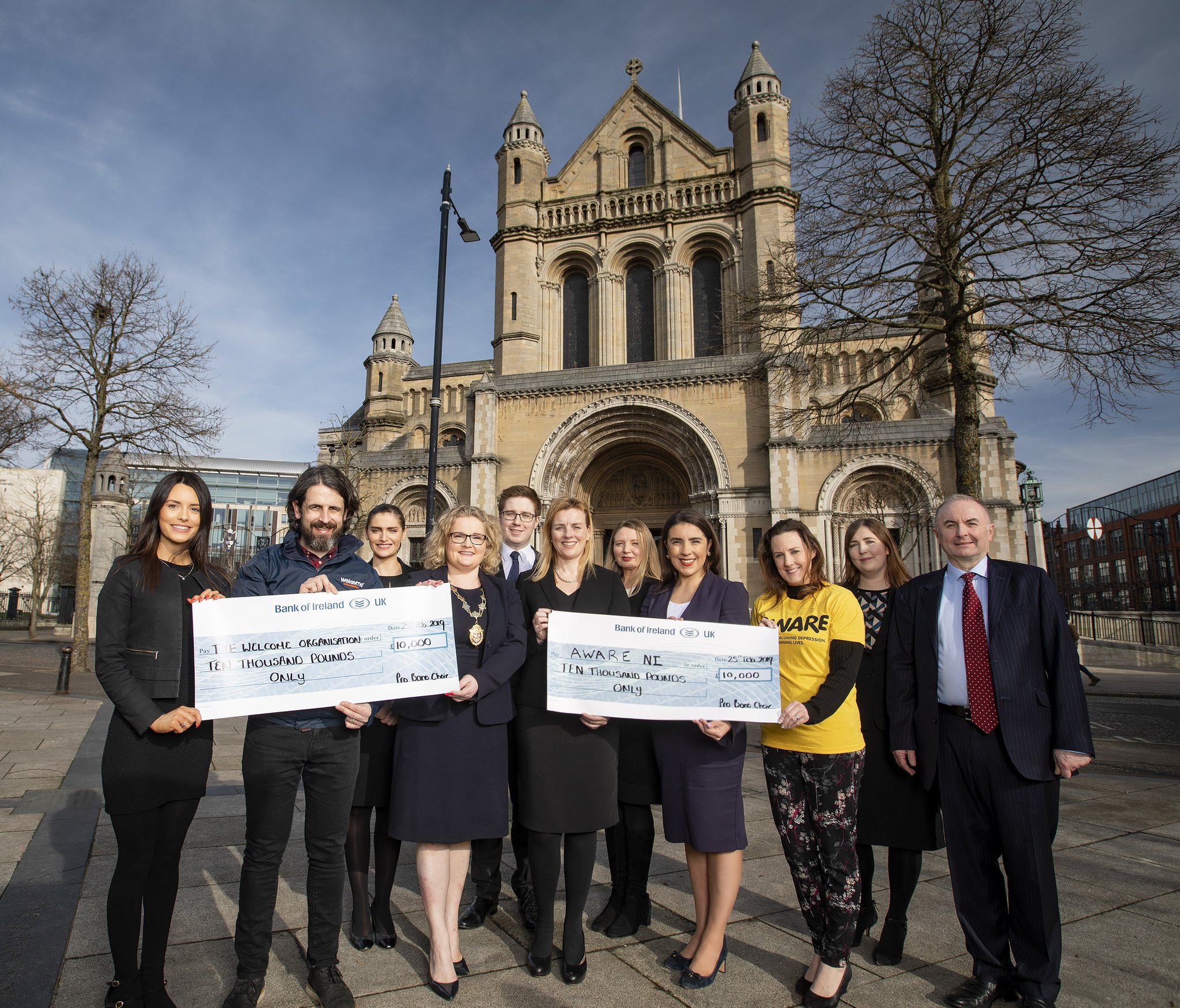 Northern Ireland charities Aware NI and The Welcome Organisation have thanked members of the legal profession for raising £20,000 at a charity concert.
Over 900 guests attended a Christmas concert hosted by the Pro Bono Choir, made up of solicitors, barristers and judges, at St Anne's Cathedral in Belfast last December.
The event was a massive success for the choir and its new musical director, Mark Tilley, who took the reins last January.
The Pro Bono Choir were joined by several special and renowned guests for the concert including Friar Alessandro, a famed Italian tenor; Fr Liam Lawton, director of sacred music in the Catholic Diocese of Kildare and Leighlin as well as one of Ireland's premium baritones; and Karl McGuckin, a firm favourite among audiences.
Clare Galbraith, interim fundraising manager for AWARE, said: "We are so grateful to the Pro Bono Choir for supporting AWARE and for putting on such a fantastic and memorable event in St Anne's Cathedral. AWARE is the Depression Charity for Northern Ireland and provides information, education and support on the illness of depression. The money raised will help AWARE continue to provide its vital and lifesaving services into schools, workplaces and local communities across the province."
Sandra Moore, CEO of The Welcome Organisation, said: "We would like to express our sincere thanks to the Pro Bono Choir for selecting The Welcome Organisation as one of the charities to benefit from their O Holy Night Christmas Concert. It was such a moving event that will live long in the memory and we were delighted to be part of it.
"The donation of £10,000 is phenomenal and will have a real and positive impact on our work and, in turn, on the lives of the people we help. It will go directly towards our range of potentially life-saving services for people affected by homelessness – including our Drop-in Centre, our Street Outreach service, our Crisis Accommodation for Women, our Floating Support service and our Welcome Home furniture project."
The Pro Bono Choir is supported by The Bar of Northern Ireland and The Law Society of Northern Ireland.
The cheque hand-over was attended by Sarah Ramsey BL, chair of The Bar of Northern Ireland, and Suzanne Rice, president of the Law Society, who were joined by Pro Bono Choir committee members Sarah Symington, James Toal, Jessica Wolseley and Eva Bashford; co-chairs Tracey Fraser and Sophie Laverty; and immediate past chair Joe Rice, who spearheaded the success of the Christmas concert.