Lawyers thanked for raising €165,000 for homelessness charity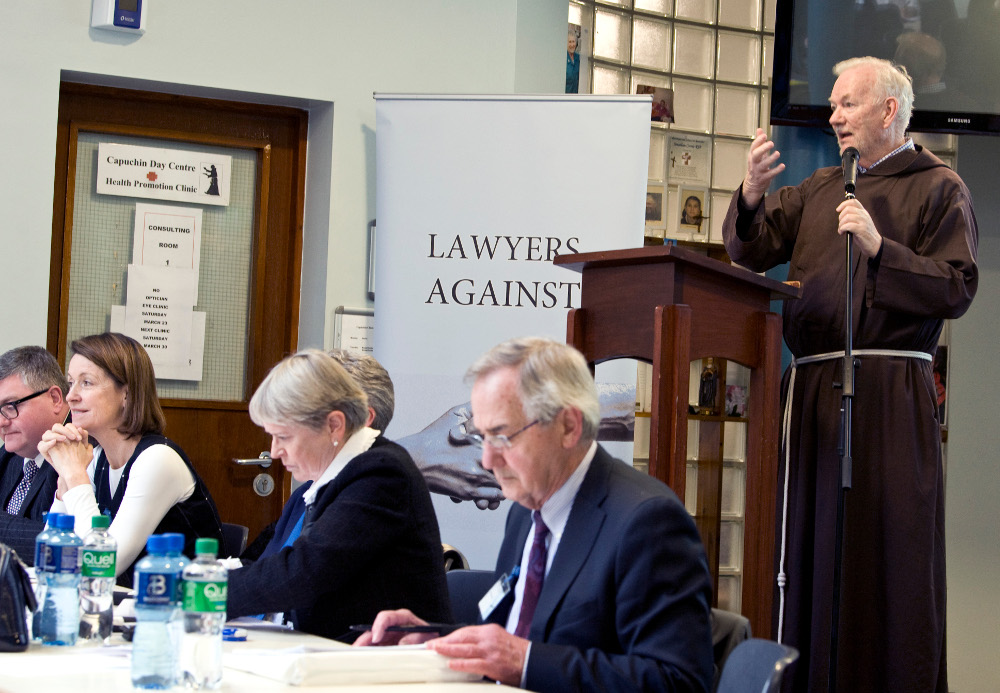 Lawyers helping to raise money to tackle homelessness have been thanked for raising a "huge sum" of €165,000 for the Capuchin Day Centre.
The Lawyers Against Homelessness (LAH) initiative, bringing together barristers and solicitors, was established in late 2017 and raises money for the homelessness charity through fundraising CPD events.
Its seventh CPD event took place on Thursday 5 December and contributed nearly €30,000 to its fundraising total.
In a letter to the group, Brother Kevin Crowley of the Capuchin Day Centre said the legal profession "has, throughout the years, shown themselves to be one of our greatest supporters".
He added: "We are currently providing, free of charge, almost 300 breakfasts and over 600 dinners, on a daily basis, to the homeless and marginalised in our society, six days a week.
"Each week we distribute in the region of 1,800 food parcels. We also provide medical, dental, optical and personal hygiene facilities.
"Without the kindness and support of people like your good selves, it would not be possible for us to continue to provide the same high standard of help and assistance to the most needy and vulnerable in Irish society."
Lawyers Against Homelessness will host its next CPD seminar on Thursday 26 March, from 3.30pm-7.30pm.