Lawyer of the Month: Paul Tweed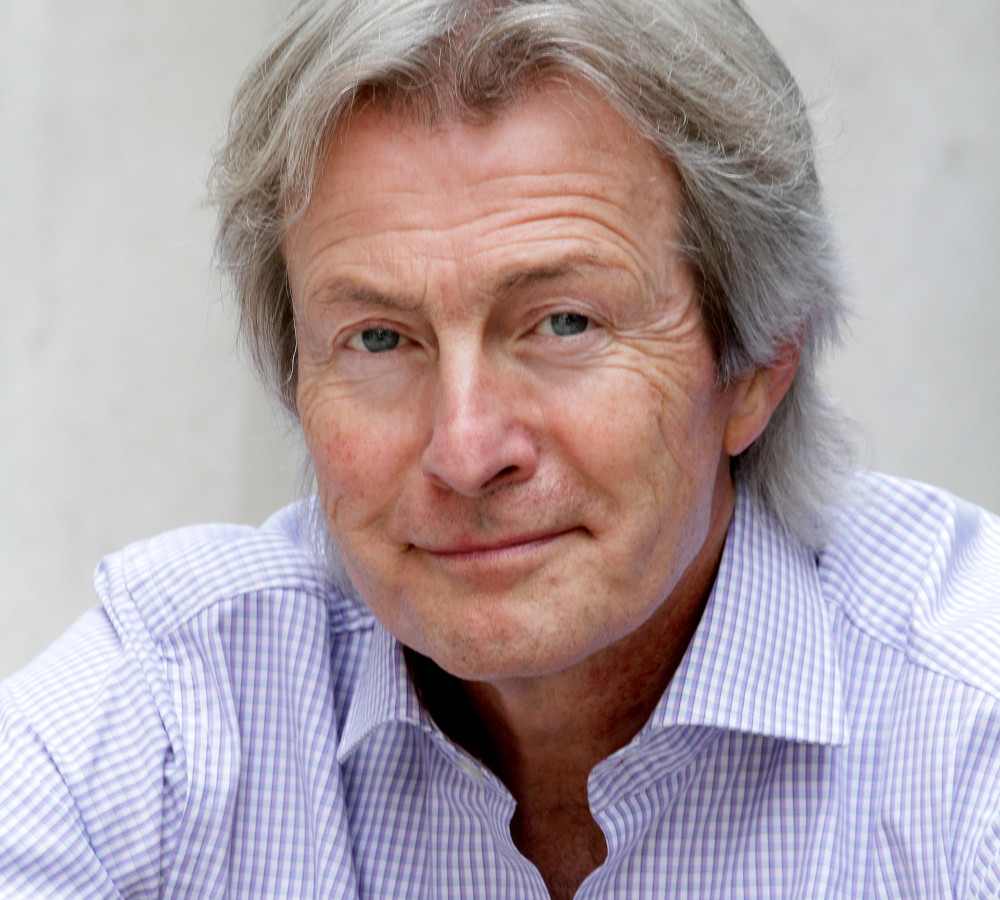 Given his reputation as a libel lawyer who has never lost a case, it is little wonder that Gateley Tweed partner Paul Tweed is in such high demand. From politicians to Hollywood actors, royalty to pop stars, Mr Tweed's client list reads like a who's who of anyone and everyone who has ever featured heavily in the media.
Though his clients are well known, not that many of his cases are because, he says, "I bend over backwards to try to settle them". A recent matter that did not settle was an action he fought for Arlene Foster, the now former first minister of Northern Ireland, who took legal action against television doctor Christian Jessen after he posted an unfounded tweet claiming she had had an extramarital affair.
Mr Tweed says Dr Jessen was given the opportunity to settle the claim but that he "cocked a snoop at us". The matter went all the way to the High Court in Belfast, where Mr Justice McAlinden ruled the claim had been "grossly defamatory" and an "outrageous libel". Dr Jessen was ordered to pay £125,000 in damages as well as Mrs Foster's legal costs.
The case was important, Mr Tweed says, not just because it vindicated Mrs Foster and represented a potential "watershed" for all women who are attacked on social media, but because it shows how the way in which inaccurate statements are passed on has changed in recent years. While once practically all his cases involved newspaper reports, now they focus largely on social media posts. The law around who bears responsibility if the statements are defamatory remains opaque, making his job a harder one.
"This [Jessen] is a guy with 300,000 followers and he thought nothing of repeating a completely false and defamatory allegation without bothering to check it," Mr Tweed says. "If a newspaper had done that it would be pilloried - why should publishing a tweet or a Facebook post be any different? If a newspaper publishes a letter it would have to vet it, but Facebook and Twitter say they are just platforms."
Throughout his career Mr Tweed has taken libel action against most mainstream media outlets and, as the vast majority of cases have ended with a negotiated settlement, he says he has good relations with most in-house legal teams. Not so with the social media companies, which he says are so large they are unperturbed by the prospect of paying damages and so international they are adept at avoiding claims.
"It's very difficult dealing with them," he says. "They are worth billions and nothing I say or do is going to frighten them. The only thing they might be afraid of is precedent in the courts. In some cases they might come forward, but in most I can't get anywhere.
"I have an Algerian client and his opponents have been putting out false information about him and I can't get Google, Facebook or Twitter to take it down. Facebook and Twitter are supposed to have their EMEA headquarters in Dublin. I took action against Facebook for an Egyptian media company and they said 'no, that's Facebook Inc, you have to sue in the US'. They will do everything they can not to accept responsibility."
Despite this, Mr Tweed says the Arlene Foster case is important because it puts down "some form of marker" that it is not okay for people to use social media platforms to say whatever they want about whoever they want.
"There are ways to unmask anonymous trolls and it can be the most surprising people - it's not just the anorak in the attic any more," he says. "People become brutal and regard anyone as fair game, particularly female politicians and female journalists. Hopefully the Arlene Foster case will have put down some form of marker and she's been very outspoken about what she was trying to achieve with it.
"No one is trying to suppress free speech, but there's a heck of a difference between expressing your opinion and horrific attacks. Free speech is supposed to be about people expressing their opinions in the public interest - there's not a great deal of that out there any more."
Though his focus has changed in recent years, it is all a far cry from what Mr Tweed was doing before reinventing himself as the defamation lawyer extraordinaire in the 1980s. Having started out in the insurance sector, he says he built up "a pretty extensive" defence practice at Belfast firm Johnsons after qualifying in 1978. He got into defamation work a few years later after successfully representing two silks who sued the Sunday World over a false report they had fought over a chocolate éclair in a cake shop.
Several years later he acted for Hollywood star Liam Neeson, which led to instructions from other A-list actors such as Harrison Ford and Nicolas Cage as well as pop superstars Britney Spears and Jennifer Lopez. High on those successes, and aware that it is difficult to sue for defamation in the US due to First Amendment rights, Mr Tweed took a trip to the States to see if he could drum up enough trade to leave the insurance world behind once and for all.
"I flew to LA in 2005 or 2006 and spoke to a number of lawyers there; they were tickled with this Irish guy from Belfast," he recalls. "I approached lawyers who were well known and said 'I could get you results in the UK'. From then on I could name drop for the UK and Ireland. A lot of cases are done through management, but I would regard Tom Cruise as a friend and Liam Neeson I've known for a long time."
Until four years ago Mr Tweed's entire career had been spent at Johnsons. With close to 40 years at the firm he felt it was time to move on, though, and in 2017 he set up on his own. Having built that practice up "far too quickly", he joined up with AIM-listed English firm Gateley last year, one of the attractions being that he could unburden himself of the "burden of admin" as part of a larger outfit.
The aim now is to grow the firm's Belfast arm into "a much bigger operation in a couple of years", during which time Mr Tweed also hopes to finish a book that will reflect on a long career he has no intention of bringing to an end any time soon.
"My wife is putting me under pressure to cut the work back, which I'm gradually doing, but it's all duck and no dinner in the media world," he says. "I'll retire when the lid is on the coffin. I don't have any other interests because I do this 24/7 and I still love what I do. I enjoy the hunt, I love to win and I don't like anyone getting the better of me."