Lawyer of the Month: Lyn Harris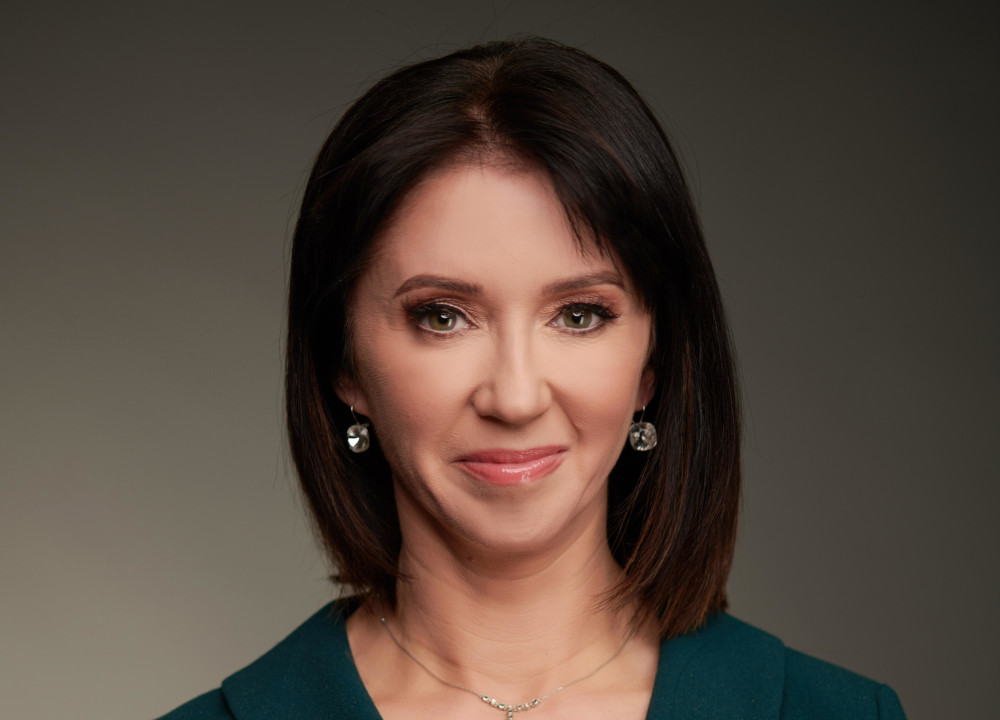 From martial arts to theatre, Lyn Harris, who was promoted to partner at Herbert Smith Freehills in Belfast last month, clearly likes to keep busy. As well as her day job in the Alternative Legal Services (ALT) disputes practice, Ms Harris has run theatre companies in her spare time and is currently working her way up through karate belts.
She joined global law firm Herbert Smith Freehills 10 years ago (when it was Herbert Smith), and now leads ALT teams totalling more than 200 people across the UK, US and Europe, the Middle East and Africa (EMEA), straddling law and technology. The Belfast office is ALT's single-largest hub within the firm's global network.
Ms Harris has worked as a lawyer since graduating from the Institute of Professional Legal Studies at Queen's University Belfast. Before joining Herbert Smith Freehills in 2012, she was with Northern Ireland firm Wilson Nesbitt – but becoming a lawyer was not always her burning ambition.
"I didn't always want to be a lawyer and I think young people shouldn't put too much pressure on themselves about what they want to be as your mind can change," she says. "I ended up becoming a lawyer because I was attracted to working with people and wanted to help people. I was also quite attracted to the law itself, including the analysis and judicial decisions that are applied to real life situations. That really interested me."
At the start of her career, Ms Harris says she initially worked across a diverse range of legal areas, such as criminal, family and employment, before specialising in contentious work with disputes. "I found I really enjoyed life at court and solving people's problems. I carved out a bit of a niche for myself in managing litigation at scale, so volume litigation with large teams of people using technology and process," she explains.
She says that approach was quite new in Northern Ireland at that time and was something Herbert Smith Freehills was looking for in Belfast when she joined. "We were delivering contentious services to clients of the firm and we won more and more work," she says. "We took a decision to globalise what we were doing. In Alternative Legal Services we decided to build teams around the world where it made sense for clients of the firm and in markets in which we were already operating."
As part of the expansion plans to set up the firm's permanent office in Melbourne. Ms Harris went on secondment to Australia for year in 2017. She took her family with her and her young son attended school there. After returning to Belfast, the firm then set about launching the New York office in 2019 to deliver both legal and technology services, and Ms Harris took over leadership of the Johannesburg team the following year. "It's a fantastic success story and we work very much as an international team," she says.
Before the pandemic she regularly travelled for work to New York and other destinations and is looking forward to organising trips again. And she describes setting up business in New York as a career highlight. "We're working with such a fantastic team of people in New York and we've built something from day one and watched that team grow and blossom. It has been a lovely experience for me and the team," she says. "I've had plenty of challenges along the way, but I've learnt from all those experiences and that's what makes a career."
Ms Harris is only a few weeks into her new role as partner, which she describes as "incredibly exciting", and she has done a lot of thinking about where she should be taking her practice group and regions.
She adds: "The focus has to be the next year. For me it's horizon scanning and spotting the opportunities – and making sure that we have the capability to deliver and capitalise on these opportunities. We need to ensure we have the right team in place and that the team is supported across the UK, US and EMEA."
Deploying technology as efficiently as possible to deliver services to clients in a way that's cost effective for them is another priority for Ms Harris, including automation and artificial intelligence. And she sees people and culture as being at the heart of the strategy. "It's about prioritising clients and markets, as well as digital and technology, and putting a plan around our people and those growth markets, particularly the US and Johannesburg," she explains. "I have an amazing team of heads of regions and my disputes practice group who are incredibly talented and I couldn't do this job without them. I'm incredibly lucky to work with them."
In terms of people, she identifies the recruitment of talent as a challenge that the legal profession is facing globally. And she says it's vital to have the right people on board and for the firm to engage with them and support them if its ambitions are to be realised.
Ms Harris's career achievements have been recognised in various ways. For example, this year she was shortlisted for two national awards – as Innovator Leader in LegalWeek's Women, Influence and Power in Law Awards, and as Innovation Trailblazer at LegalWeek's Innovation Awards. But she also strives to maintain a good work/life balance and juggles family commitments with her job.
She took her first karate class several years ago when she went along with her son and has been doing it since. She says: "I wanted my little boy to start karate, so I took him to his first class and I never left. We've been doing it together ever since. I love it. It's fantastic, great for fitness and it's also challenging and takes a lot of courage. Also, from a mental health and wellbeing perspective it's something completely different. It really takes you outside work."
Another passion that she has managed to combine with work is theatre. She has helped Herbert Smith Freehills engage their staff and win prestigious Arts & Business NI Awards. Ms Harris says: "I've always been creative. I've had my own theatre companies and I directed professionally outside my career in the law. Before I had my son I used to direct theatre in my holidays.
"I'm really fortunate to be able to bring my creative skills to Herbert Smith Freehills. We've delivered some really creative community-focused and employee-engagement type projects over the past nine years and we've won three awards for them."
The current programme – called 'Grade One or Bust' – is being delivered with the Belfast Ensemble which sees the firm's lawyers learn to play musical instruments. Ms Harris and other members of the firm's senior leadership team are also taking part in the 'Maestro Series' programme which involves them learning to conduct an orchestra. She says: "The idea is that you learn how to lead without words. It's about teaching you how to come out of your comfort zone, but still feel confident and able to lead others. It's brilliant. At the end, the conductors and orchestra will all come together and we'll do a charity event."
Her immediate career focus is settling into her role as partner, and she is also part of group of individuals in the firm that are promoting diversity.
Ms Harris concludes: "I need to give myself a bit of space and time to embody the partner role. I'm excited about pushing forward with my business plan."