Lawyer of the Month: Lucy Boyle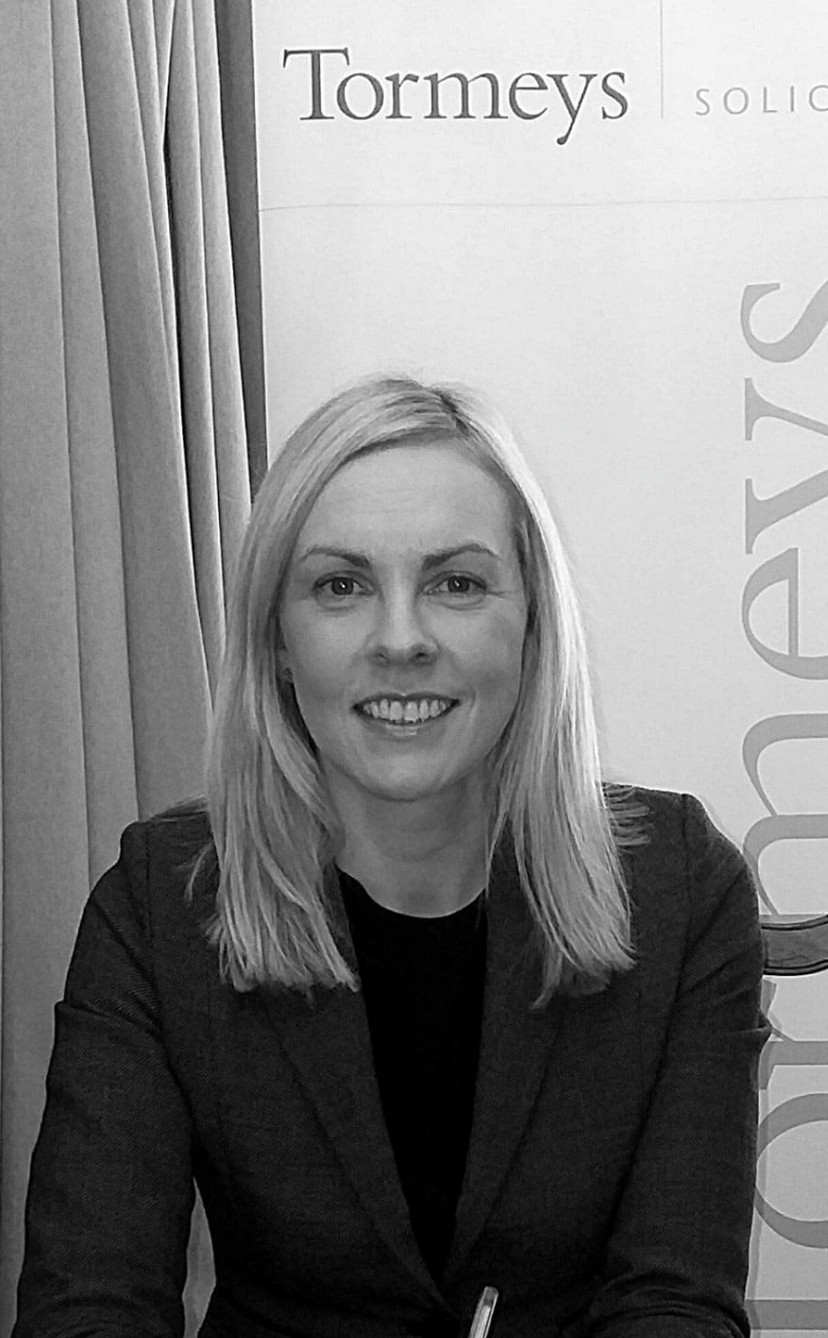 Many of us have found that our priorities in life have changed recently, not least as a result of the pandemic and its consequences. But Lucy Boyle, a partner at Tormeys Solicitors LLP in Athlone who specialises in personal injury litigation and medical negligence, has long been acutely aware of the effect of various catastrophic events.
Representing clients who have suffered injuries because of road traffic accidents, accidents at work, slips and falls and catastrophic injury actions in the Circuit and High Court, and taking on medical negligence actions that include cancer misdiagnosis, obstetric and gynaecological injuries and fatal injury claims, is a complex and often emotive area.
Lucy's refreshing positivity — and combative approach — is illustrated by her active membership of the Athlone Triathlon club; swimming as a youngster, she attributes much of her of success in terms of securing her apprenticeship and in her current job to the competitive aspects of sport.
It's an attitude that has imbued her with a sense of optimism about the supportive results that the law can achieve in this often-challenging area.
Her apprenticeship, after graduating with a BCL degree from UCD, was with Cantillons Solicitors in Cork, which specialises in medical negligence and personal injury litigation. "I was able to bring that knowledge and experience with me when I joined Tormeys in 2010 and while they were already doing some medical negligence work, I was able to assist in expanding that," she recalls.
It was particularly pleasing when Tormeys was included in the Sunday Independent's 100 Best Law Firms 2023 under the category of personal injury and medical negligence and for it to be recognised as one of the top law firms in the country in these areas.
Tormeys, located in a townhouse by Athlone Castle, is also a trailblazer in the move toward a four-day working week in the legal profession — something that has also been growing since the pandemic, especially with the changing demands of a younger generation who value a better work/life balance and more time for personal interests and hobbies.
It was the first law firm in Ireland to sign up for and participate in the European category of a four-day week global pilot programme that ends this month.
"Covid-19 taught us a lot about alternative working conditions, and there has very much been a movement away from the nine-to-five working day," says Lucy. A survey conducted by Irish Legal News earlier this year found that 89 per cent of Irish lawyers believe lawyers should work a four-day week.
During the initial six-month pilot, the firm reduced all staff working hours by one full day per week with no change to pay or holiday entitlements. As employees received 100 per cent of pay for 80 per cent of their working hours while achieving 100 per cent productivity, the firm calls it the '100-80-100 model'.
Tormeys' staff have been completing questionnaires on the pilot, with confidential data collated and examined by experts at Boston University — but the firm has said it already intends to make a four-day week permanent for all employees upon successful completion of the trial.
"The four-day week is all about flexibility, and all about teamwork. But the priority remains that you continue to provide the best service that you can to the client, however flexible you try to be in achieving that," explains Lucy.
"A lot of important preparatory work was done, starting in the summer of 2022 before we entered the European pilot in February, and that was key, as these things can't just be rolled out overnight."
Belfast-based JMK Solicitors had already introduced a four-day week for its employees in 2020 with no reduction to pay or benefits, and Tormeys met and had Zoom calls with the firm to discuss its own experience and any potential teething problems.
"We wanted to make sure our staff were aware that it was a collaborative rather than a prescriptive arrangement so that they were very much part of the project. In essence, we wanted to be able to provide a better work/life balance to our staff," she says.
"In addition, it's important to attract and retain good people and we believe this is an innovative programme that will enable us to do that. It definitely needs to be people-led to work and we have had 100 per cent buy in from staff."
All the indicators, she says, are that the scheme will be continued, "but obviously we need to examine all the data and feedback at the end of the six-month period".
For Lucy, medical negligence clients are unique in several ways: "Very often you're dealing with bereaved families or with families with a member who has been catastrophically injured which often involves assessing costs and having arrangements made for care and there can be a lot of emotions, including anger, involved."
Last month Tormeys was involved in a case — in which Lucy instructed the counsel, Edward Walsh SC — in which a 42-year-old man with a profound brain injury sued over an alleged delay in the diagnosis of his tuberculosis meningitis and ultimately settled a High Court action for €10 million.
"It was a very sad case as he had been a successful marketing executive and now lives in a residential facility, but to see it being successfully settled through mediation, it's good to know that he will be looked after," she says.
In terms of recent developments in her specialised area, she highlights that this year saw the introduction of the Assisted Decision-Making (Capacity) Act 2015 which reforms the law relating to persons who require, or may require, assistance in exercising their decision-making capacity whether immediately or in the future.
Key reforms include the abolition of wardship for adults and the introduction of a three-tiered framework for support arrangements depending on a person's level of capacity.
She would very much welcome a separate High Court list dedicated to clinical negligence cases. "Anything that can be done for plaintiffs and their families to ensure cases are brought to finality sooner is to be welcomed," she says, adding that in terms of increased ESG legislation, "while governance requirements have increased over the years and are now much broader there's always more to be done".
She admits that dealing with some these cases mean taking on board all the experiences of your clients.
"Your heart often goes out to them," she says — but concedes that one does need to separate the workload from home life. The "proud Mayo woman" from Claremorris still revels in swimming and in going for a run. "It really clears the head plus I've two children, who get me up very early in the morning so there's no problem about getting to work in time.
"Life is very busy, and work can be stressful, but I enjoy the medical aspect to the job which is one that I love. It's very fulfilling: there's a start, a middle and an end to a case and when it comes to an end and you have helped to secure a good outcome for your client it's immensely satisfying."