Lawyer of the Month: Barry Scannell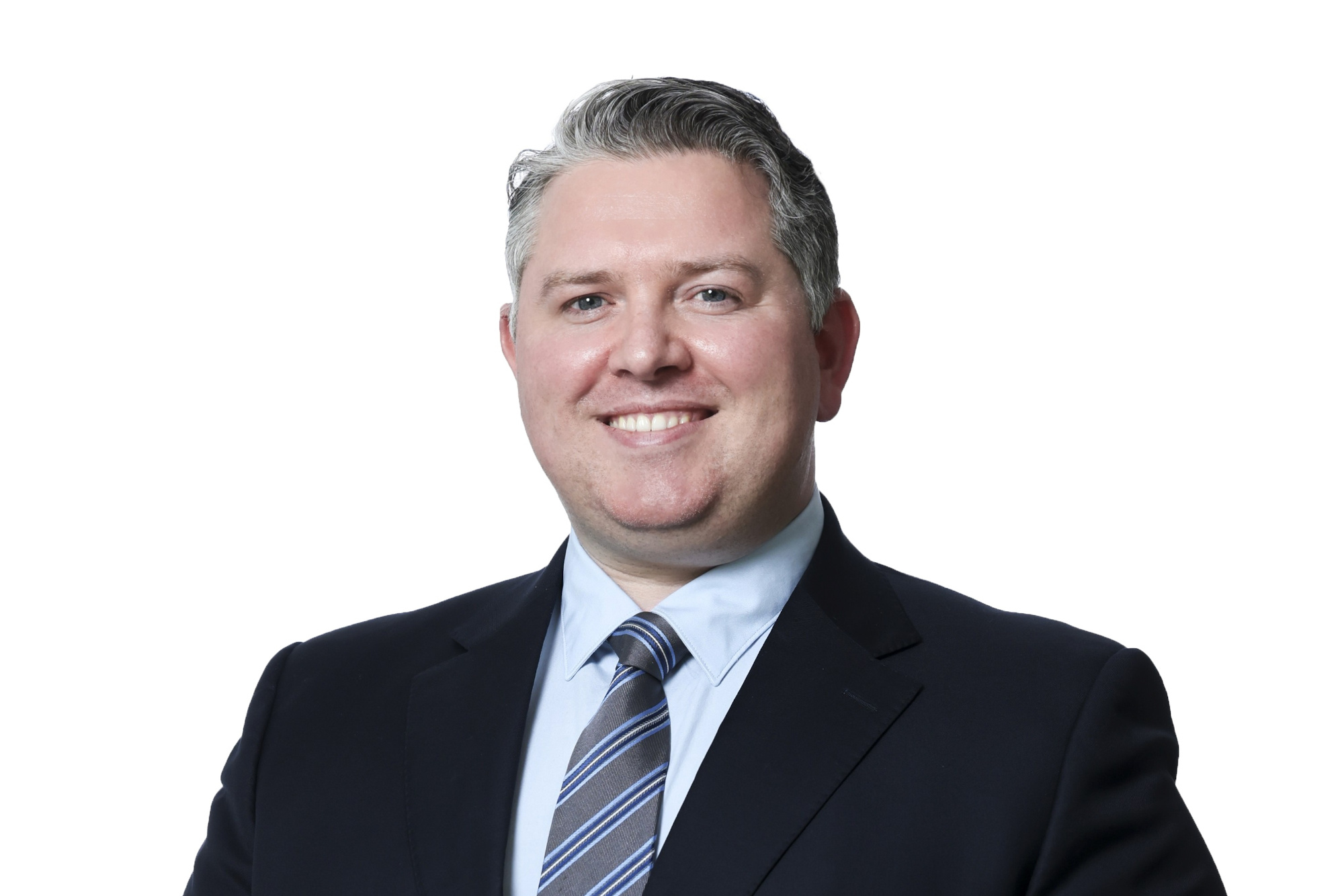 Is artificial intelligence (AI) an unprecedented opportunity or an existential threat to humanity? Should we revel in its seemingly limitless possibilities, or should there be a global pause called on its development? And, importantly, how will it impact businesses in every sector?
These are among the questions surrounding AI that Barry Scannell is asked daily. This is unsurprising, as he sits on the Law Society of Ireland's technology and IP committee and was recently identified with a LinkedIn "top voice" badge as one of the social media platform's five leading commentators on AI in Europe.
While he's also been interviewed by CNBC and Bloomberg on the subject and has discussed its implications on the Pat Kenny Show on Newstalk and Today with Claire Byrne, Mr Scannell's principal role is in the technology group of corporate law firm William Fry, where he is a solicitor and consultant on AI.
It's an area attracting both interest and controversy. In July, the Irish Independent reported that the government was "deeply concerned" about the impact AI could have on the spread of disinformation during election campaigns, referring to developments that include ChatGPT and an AI-generated political attack advert for the Republican Party in the US.
Earlier, in March, the publication of an open letter signed by Elon Musk and other tech leaders called for a pause in advanced AI research — effectively time-out to consider the consequences of continuing it with such enthusiastic alacrity.
AI, though, will increasingly shape the way business is done and within William Fry itself it has important resonances across the board. "For example, when recently advising on a piece of AI infringement litigation, we needed input from our competition law colleagues as well as the technology group," says Mr Scannell.
"And when it comes to financial services, AI is being used across multiple products such as banking, insurance and asset management — you name it."
His work involves advice to the media and entertainment industry on subjects such as the impact of generative AI, as well as data protection compliance for AI technologies and helping ready them for new and upcoming regulation.
Working and being invited to speak at international conferences in this somewhat daunting sector is something of a contrast to life on the dairy farm in Listowel, Co Kerry, where Mr Scannell spent his early childhood.
He followed school at Rockwell College with law studies at University College Cork, where he took his BCL and LLM degrees, was auditor of the student law society, played rugby and won a student leadership award — and where he has now returned to research a PhD in AI and copyright.
Mr Scannell initially qualified as a youthful barrister at 22. Though practising for six years in areas such as mortgage litigation and personal injury work, co-authoring The Law of Personal Injuries which is now in its second edition, being a barrister wasn't for him. "It can be quite a solitary profession at times — as collegial as the Law Library is, I felt I could accomplish more as a solicitor," he says.
Having joined Dillon Eustace for a year on contract, he took the conversion course and subsequently joined Hugh J Ward Solicitors, working in banking litigation. He then moved to IMRO (the Irish Music Rights Organisation), where he was quickly promoted to director of legal affairs and regulatory compliance.
AI came into sharp focus when he was appointed to the global policy committee of CISAC — the International Confederation of Societies of Authors and Composers — becoming head of its AI working group.
When the opportunity arose with William Fry last year to join its technology group as a consultant, he "grasped it with both hands". Developments in AI have, he says, skyrocketed since.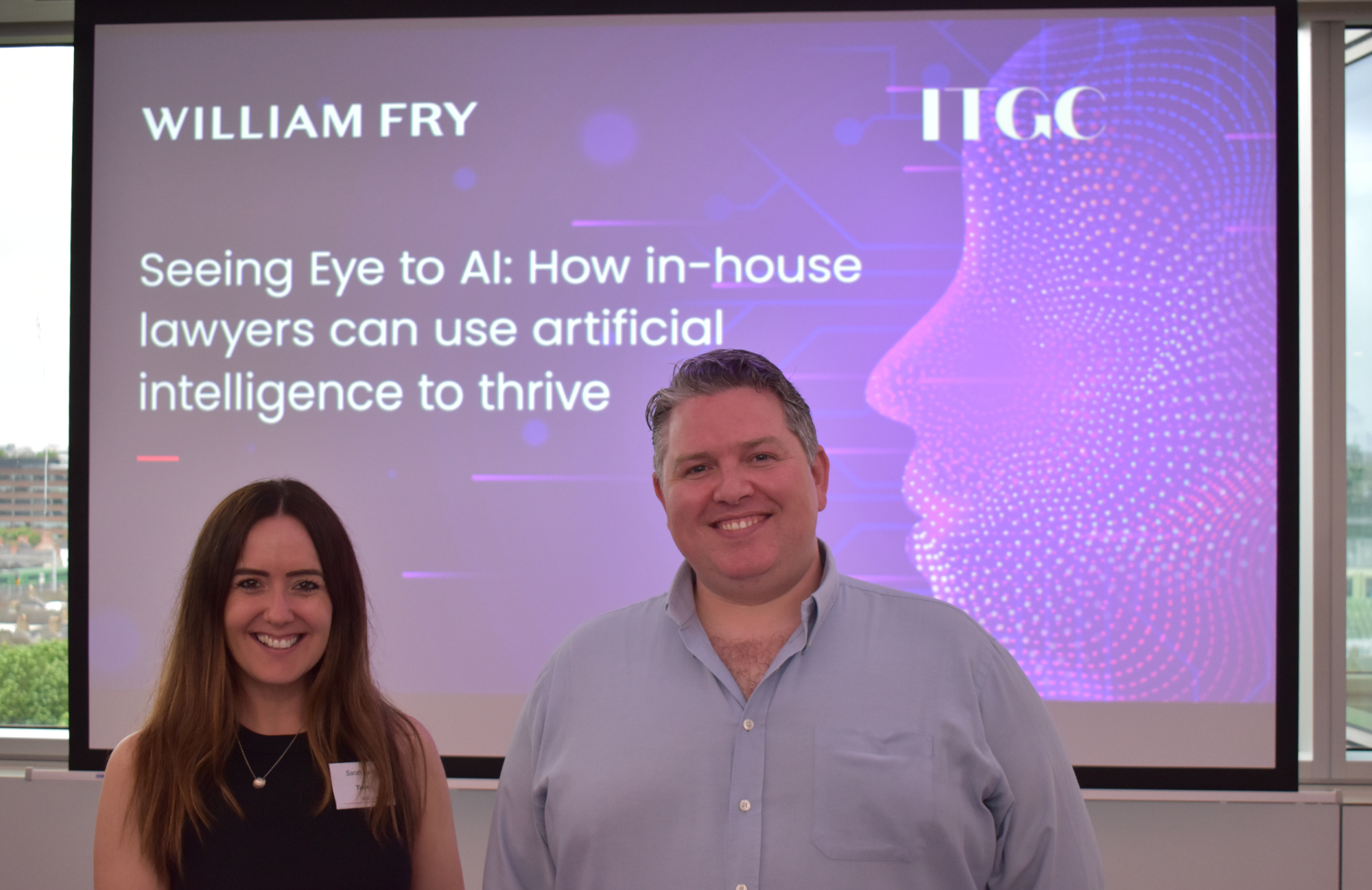 While questions about machine learning date back to the famous Turing test of 1950 (though Mr Scannell refers me back further to Ada Lovelace, daughter of the poet Lord Byron, whose notes on codes and "looping" inspired Turing), the field has exploded into the public's consciousness in recent years.
Advances in machine learning and computational power — plus the fact that companies are aware of the need to react to and adopt the latest AI developments into their products to enhance profits — have also provoked fears that have been turbocharged by the staggering speed of its evolution.
Big Data, Mr Scannell says, is one reason for its AI's dizzying advance, particularly the Generative Pre-trained Transformer (GPT) technology underpinning innovations such as OpenAI's ChatGPT. The GPT-4 large language model is reportedly powerful enough to pass certain exams (including legal and medical exams) and contribute code to advanced software.
If nothing else, the EU's forthcoming AI Act will have implications for many businesses and Mr Scannell says there has been extraordinary buy-in across the firm regarding the opportunities and challenges AI presents.
"We are very proactive because as a firm we realise that everyone, even if they're not specialising in AI, needs a certain level of fluency about the issues it entails to be able to advise our clients and I believe this has led to it becoming the pre-eminent law firm in this area."
Clients too are increasingly realising the need for engagement. In addition to some of Ireland's biggest PLCs, they include a Nasdaq-quoted company and big names in the creative industry in California. "In integrating AI, they also know they need to implement some sort of legal framework, and we're helping them to figure that out," he explains.
Despite being primed by science fiction that AI will at some stage turn against humanity — and that we won't be able to pull the plug out — Mr Scannell believes that we are decades, if not centuries, away from artificial 'general intelligence', though points out that we haven't stopped our research into AI and the technology will only get more sophisticated.
Keeping up with all this is unsurprisingly demanding. "I get home and spend some time with the family — then it's hours of reading the latest papers, technical documents and reports to keep on top of things for our clients," he says.
Mr Scannell's appetite for hard graft is the legacy of dairy farming in Listowel. "My family have always been known as hard workers — I think psychologically that's something that's baked in," he suggests. It's clearly not a burden, though, as he's generous with his time and retains a puckish sense of humour.
He doesn't watch TV (no time), though he enjoys listening to audiobooks on the commute from home in Kildare to Dublin's Grand Canal Square. That we speak as he has just finished reading a technical paper on LK-99, the potential room-temperature superconductor, is not surprising, as he describes himself as voraciously curious.
"Having that kind of curiosity helps in a job like this and William Fry fosters that approach — so I'm really fortunate to be doing what I am with the firm."