NI: Law Society welcomes 86 newly-qualified solicitors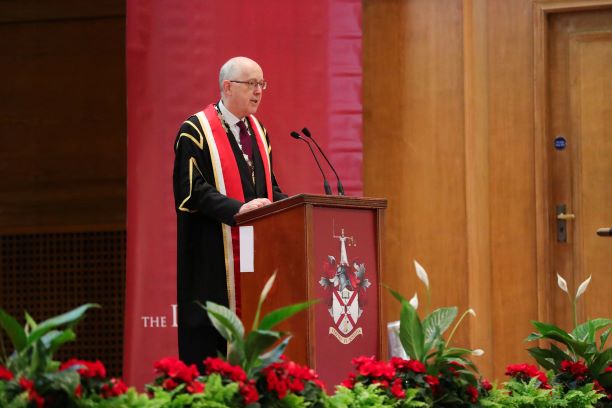 The Law Society of Northern Ireland has welcomed 86 newly-qualified solicitors to the legal profession.
The new lawyers were presented to president Rowan White and the Lord Chief Justice for Northern Ireland, Sir Declan Morgan, by the registrar of solicitors, David A. Lavery CB.
A number of awards were presented as part of the ceremony, including the Thomasena McKinney Prize which was awarded to Hannah Megarry, who attained first place in the solicitors' apprenticeship course at the Institute of Professional Legal Studies (IPLS).
Leah Crooks was presented with an award for first place in the solicitors' accounts course and joint first place awards were presented to Jennine Mary Buchanan and Leah Crooks for their success in the professional conduct course.
Addressing the solicitors, Mr White offered advice on the five core values of the Law Society – independence, integrity, relevance, professionalism and respect.
Having recently attended a conference on threats to democracy and the rule of law, he reflected on recent developments in Hungary, Poland and Malawi and emphasised the importance of an independent legal system.
Meanwhile, the Lord Chief Justice reflected on the important role that newly admitted solicitors have within the legal profession in Northern Ireland.