Law Society presents inaugural Justice Award to people of Ukraine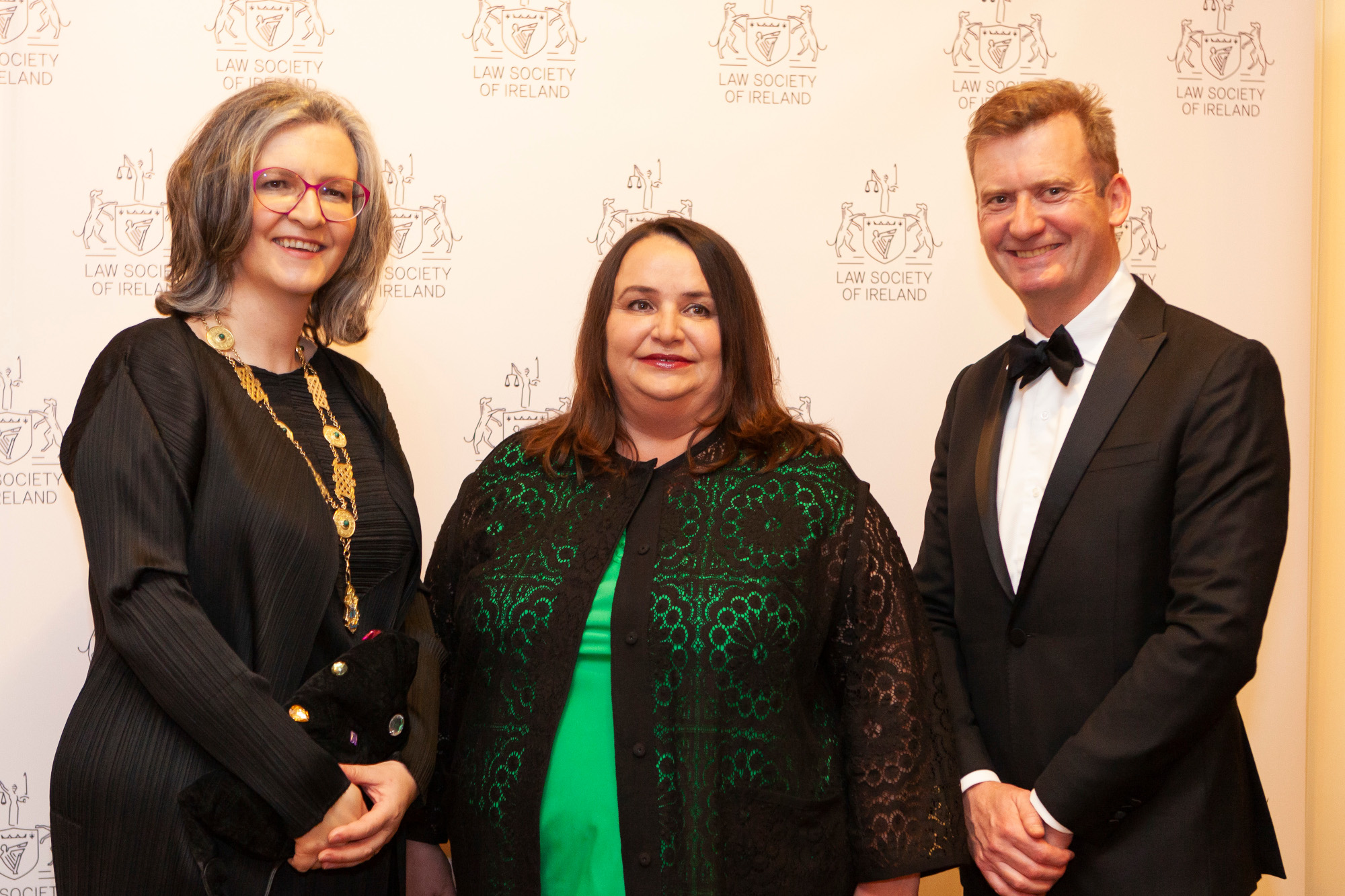 The Law Society of Ireland has awarded its inaugural Justice Award to the people of Ukraine.
The new award was created to recognise extraordinary contributions to the discourse and development of Ireland's legal landscape through legal practice, academia, social justice or rights advocacy.
Ambassador of Ukraine to Ireland Larysa Gerasko accepted the award on behalf of the people of Ukraine at the Law Society Gala at the InterContinental Hotel in Dublin last Friday.
Michelle Ní Longáin, president of the Law Society, said: "We are honoured to present the inaugural Law Society Justice Award to the people of Ukraine. Ukrainians have shown admirable resistance and perseverance in the face of continued human rights violations, threats to free speech, and untold unlawful acts of violence.
"The people of Ukraine have shown the world what it means to stand up for the rights of people everywhere. Through individual and collective acts of courage, ordinary citizens have reignited global debate on the importance of upholding the rule of law. Their actions have inspired a new wave of engagement in civil society here in Ireland that is building the next generation of social justice advocates.
"We have witnessed the atrocities that can happen when a blind eye is turned to threats to democracy. The determination of the people of Ukraine to share real-time updates from inside the country has kept the world's eyes firmly open."
She added: "The Law Society reiterates its condemnation of the Russian war in Ukraine. The rule of law, protection of human rights, principles of democracy, and accountability for violations must be upheld."