Law Society congratulates pupil graduates of Everyone Can Code programme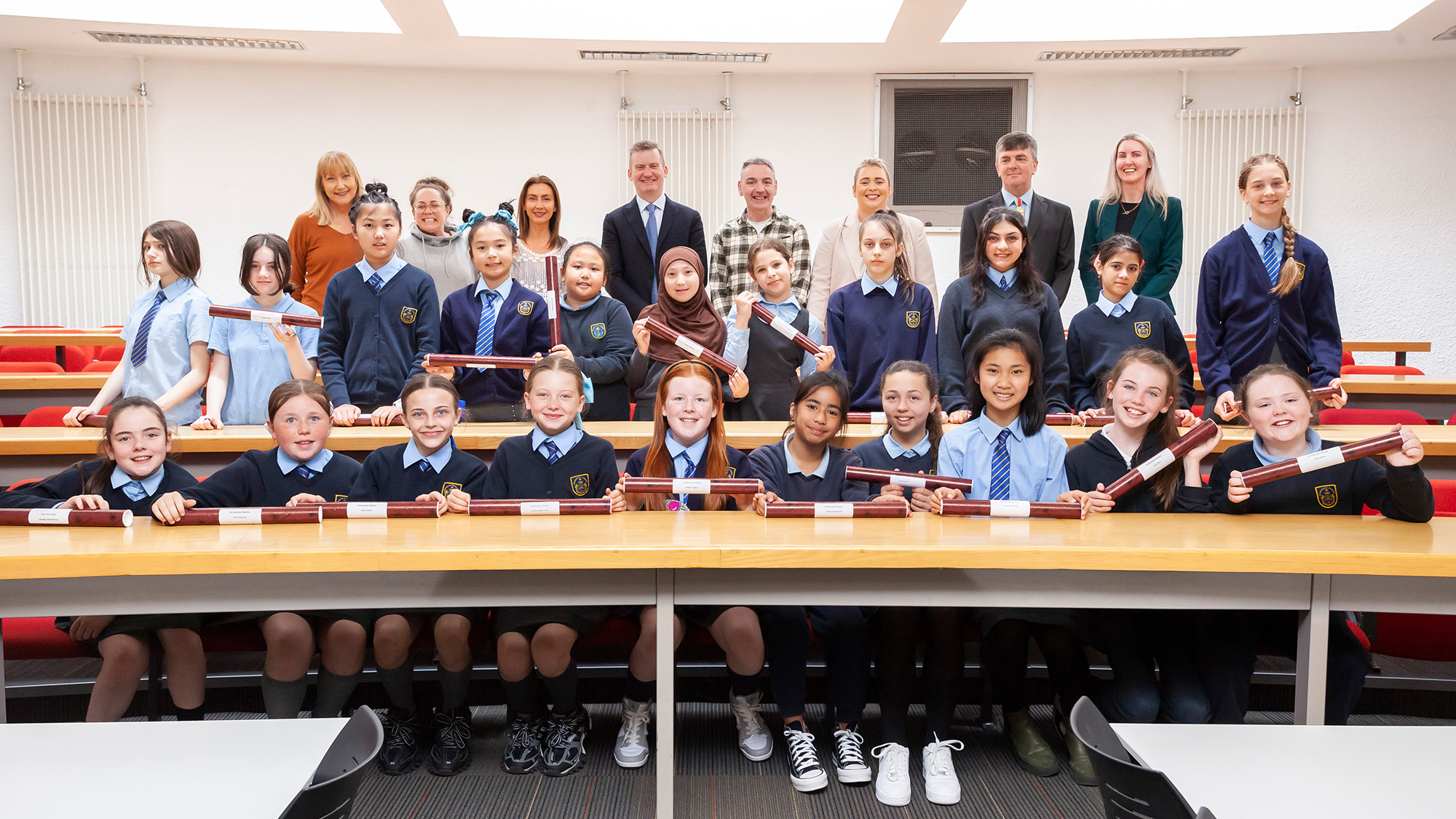 The Law Society of Ireland has congratulated fifth class students from Stanhope Street Primary School on their graduation from its Apple Everyone Can Code programme.
Since 2019, the Law Society has been teaching the students of Stanhope Street Primary School about coding through Everyone Can Code. The latest graduation ceremony took place at Blackhall Place earlier this month.
Everyone Can Code is a voluntary initiative of the Law Society and aims to teach primary school students important skills like problem solving, cyber security and the basics of coding.
Learning to code helps young minds think in a logical and methodical way. The students can bring the skills learned through Everyone Can Code with them through the rest of their education and even into their future careers.
The Law Society runs Everyone Can Code as it is an 'Apple Distinguished School'. This status is awarded to outstanding schools and programmes worldwide who have incorporated Apple technology into their teaching model to become centres of innovation, leadership and educational excellence.
The Law Society became the first professional educator in Europe to receive the award in 2016 and was recently re-accredited until 2023.