Law Society and Bar Council shifted Personal Injuries Commission away from legislative caps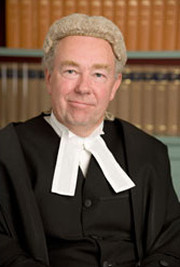 The Law Society of Ireland and The Bar of Ireland persuaded the Personal Injuries Commission (PIC) not to pursue the option of legislation capping personal injuries pay-outs, The Times reports.
According to documents released to the newspaper under Freedom of Information (FOI) legislation, PIC chair Mr Justice Nicholas Kearns originally intended to propose "early course legislation to regulate the amounts or ranges of compensation" for soft-tissue injuries.
He believed the Government could later expand this legislation to all personal injury cases to achieve "a greater level of consistency in the assessment of general damages".
The retired judge's suggestion was circulated to some civil servants, but was not seen by other members of the PIC, including the Law Society, Bar Council and insurance industry representatives.
At the subsequent PIC meeting, Mr Justice Kearns suggested that the PIC ask the Attorney General to examine the constitutionality of such a legislative cap, but the opposition of the legal representatives prevented it from going further.
Mr Justice Kearns told The Times: "This suggestion was strongly opposed by the two representatives of the Law Society and Bar Council and other options, including judicial guidelines, were then discussed."
The PIC's second and final report, published in September, recommended that the Judicial Council, when established, be requested to compile judicial guidelines for personal injury awards, similar to the system in Northern Ireland and in the UK.