Legal bodies welcome proposal for new judge-made personal injuries guidelines
---

---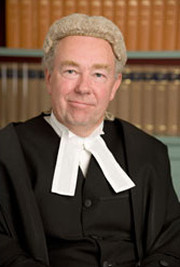 The Law Society of Ireland and The Bar Council of Ireland have welcomed the Personal Injuries Commission's proposal for new judge-made guidelines for personal injuries damages.
Chairman Mr Justice Nicholas Kearns yesterday published the second and final report of the Personal Injuries Commission.
He said one of its key recommendations was that "the Judicial Council, when established, would be requested to compile judicial guidelines for personal injury awards, similar to the system in Northern Ireland and in the UK".
However, Law Society director-general Ken Murphy warned that appropriate compensation for accident victims needed to be preserved.
He said: "We must avoid a situation where injury victims end up in a poorer position while insurance companies keep getting richer.
"Simply reducing damages takes money away from those who suffer injuries through no fault of their own and puts it in the pockets of the already very profitable insurance companies. It is critical that the judiciary maintains a balance between the rights of injury victims and appropriate compensation levels."
Micheál P. O'Higgins SC, chairman of the Council of The Bar of Ireland, added: "We welcome the work of the PIC and support any initiative which upholds the concept of reasonableness and proportionality in assessing the level of damages for claimants who have suffered personal injury.
"Judges are fully independent and act without favour to either claimants or defendants. They make awards based on what they assess to be fair and appropriate compensation to reflect the level of injuries, and the impact of those injuries on the claimant, based on the evidence before them.
"The Council of The Bar of Ireland therefore supports the adoption of a carefully considered and collated set of Judicial Guidelines, particularly where proposals to explore alternatives such as the introduction of legislative tariffs raise serious concerns."
Mr O'Higgins pointed out that the PIC's "other recommendations, including efforts to promote anti-fraud strategies" would also help reduce insurance premiums.