NI: Law firms may be opening prematurely due to 'lack of guidance'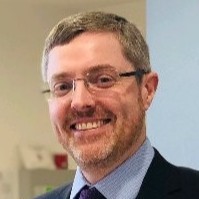 Law firms in Northern Ireland may be opening to visitors prematurely due to a lack of official guidance from the Northern Ireland Executive, a solicitor has warned.
Philip Armstrong, managing director of Armstrong Solicitors, said he was "surprised to see public announcements of law firms reopening to the public" following the relaxation of lockdown rules from Monday 1 June.
Although a small number of staff are returning to the firm's offices to carry out work which cannot be done remotely, he said it would remain closed to the public in line with the Health Protection (Coronavirus, Restrictions) Regulations (Northern Ireland) 2020.
"I don't see anything in the regulations that says that we can see clients face to face if we have social distancing in place," Mr Armstrong wrote in a LinkedIn post.
"Unless a solicitor is executing a will, we're not an essential service, and we shouldn't be allowing anyone into our office.
"Whilst we've ordered the latest fashion accessory – the perspex screen – we don't think it will be needed for a period until NI Executive indicates that we can conduct face to face meetings again."
He criticised the Northern Ireland Executive for not providing enough information to professional services, leaving solicitors to interpret the legislation individually.
Mr Armstrong added that firms announcing their reopening from 1 June "will directly or indirectly put pressure on other more cautious (I would say 'prudent') practices who remain physically shut".