UK: Lady Hale reflects on heritage of the UK Supreme Court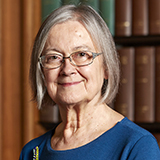 Lady Hale reflected recently on attempts in the nineteenth century to establish an Imperial Court of Appeal, opposed by both Scotland and Ireland.
Delivering the 2019 Macfadyen Lecture in Edinburgh last month, the UK Supreme Court President asked: what is the United Kingdom Supreme Court for?
She explained that the bill redirecting appeals to the new court was dropped at the last minute.
"A Committee for Preserving the House of Lords was established. After an unsuccessful attempt to get the Bill passed in the next session, the sections of the 1873 Act providing that appeals from England and Wales to the House of Lords would cease in November 1875 were postponed until November 1876, and in fact they were never brought into force."
She added: "Thus, was the jurisdiction of the House of Lords preserved by the skin of its teeth – and that had much more to do with preserving and protecting the House of Lords as a branch of the legislature than with protecting and preserving their status as the highest court in the land.
"However, I can't help thinking that it was extraordinarily tactless of the English Lord Chancellors (actually Cairns was an Ulsterman) to contemplate transferring Scottish appeals to what would have been seen as, in essence, an English court."
She noted that the House of Lords had been, in the main, a Scottish court.
"The Scots had, almost from the first, been enthusiastic users of the House of Lords and it remained 'predominantly a Scottish court'. In 1870, of the 51 cases heard, 19 came from England, 31 from Scotland and 1 from Ireland."